California Surety Bonds for Business Partner Automation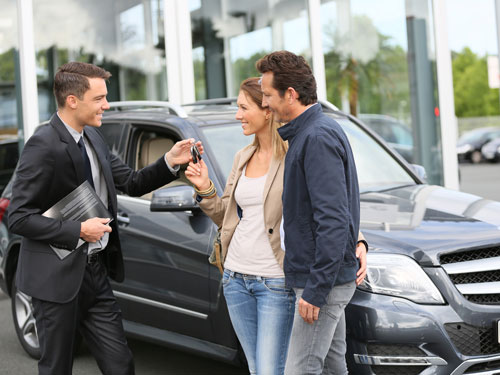 California's Department of Motor Vehicles' Business Partner Automation (BPA) program allows vehicle dealers and registration services to process vehicle-related transactions at their place of business. Many of these services give consumers an alternative to visiting the DMV office.
As of July 1, 2012, all new car dealers are required to use the BPA system for all car sales and leases. A part of the enrollment qualifications involves acquiring a surety bond.
BPA Program Requirements
BPA registration can increase revenue for a dealer, save time, and allow for a better customer experience. A part of registration includes obtaining a surety bond, which can compensate the public for damages resulting from a bonded business breaking licensing laws. Bond amounts are:
First-Line Business Partners must provide a $650,000 surety bond
First-Line Business Service Providers must submit a $1 million surety bond
Registration in the BPA programs allows businesses to issue the following:
New Vehicle Report of Sales
Full Year Registration Renewals for Automobile/Commercial Vehicles and Motorcycles
Substitute License Plates and Stickers
Registered Owner Transfers
Salvage Applications
Junk Applications
Non-repairable Applications
Vehicle License Fee Refunds for salvage pools
Disabled Veteran/Person Assignments
Duplicate Titles
What Will This Bond Cost?
The premium you pay for a California Business Partner Automation Surety Bond depends on the bond amount and your business financials. Our rates start at 1% of the bond amount with good credit. Contact our Surety Bond Specialists for a free quote that fits your specific situation.
Did You Know?
Used car dealers are not required to participate in the BPA program, but may still enroll in the program if they like.
Related Links:
California Business Partner Automations Program
More Surety Bond Questions?
Check out our FAQ page or What's a Surety Bond? page. Should you need or choose to buy a surety bond, buy from us. SuretyGroup.com has been underwriting surety bonds throughout the U.S. for more than 35 years. When you work with us, you enjoy the unique benefit of dealing with a team of highly experienced surety agents with in-house underwriting authority. This allows you to receive competitive, low rates, quick approvals, and immediate bond delivery. In most cases, your bond will be delivered within 24 hours after you apply for it.



For a downloadable application