Business Services Fidelity Bonds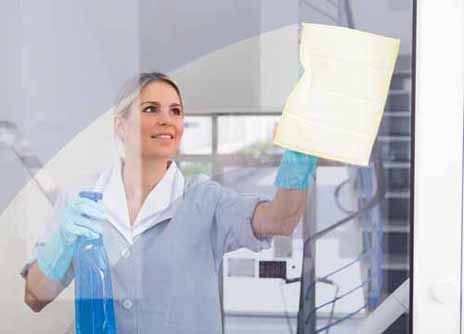 A Business Services fidelity bond provides protection against financial liability for the loss of a customer's or client's money, securities, and personal property caused by acts of misconduct or dishonest employees of the insured while on the clients premises. Upon conviction of the employee perpetrator, the bond will pay the loss. (Some states require an indictment or conviction before the bond will pay out.)
Limits for this coverage range from a minimum of $2,500 to a maximum of $100,000. Some of the more frequently requested bonds are for temporary employment agencies, home health care, janitorial, cleaning services and security guard services.
Important Facts:
Dishonest acts of your employees while on the premises of your clients creates a liability for YOU, the employer.
A standard bond DOES NOT protect your assets from liability due to employee dishonesty.
If you are an owner or officer of a company that has employees working at client locations, odds are, your business or personal assets are at risk!
Employee theft isn't a casual occurrence. It is an intentional act of misconduct, embezzlement or theft and it's the cause of one out of every five business failures. According to the Department of Justice, nearly a third of employees are involved in some form of theft and this is a number that should not be ignored.
Types of Business Services Bonds that are required or recommended:
| | | |
| --- | --- | --- |
| Janitorial Services Bond | Security Guard Bond | Interior Decorator Bond |
| Pest Control Bond | Carpet Cleaning Bond | Locksmith Bond |
| Maid Service Bond | Appliance Repair Bond | Messenger Service Bond |
| Home Photographer Bond | Food Catering Bond | Contractor Bond |
| Concierge Bond | Fireworks Bond | Housekeeping Bond |
| Pool Cleaning Bond | Gutter Cleaning Bond | Lawn Service Bond |
| Health Care Provider Bond | Painter Bond | Pet Sitter Bond |
How Much Does a Business Services Bond Cost?
The premium amount you pay for a Business Services Fidelity Bond is based on the number of employees, bond amount required and credit of the business owners. Our rates start at $100 in most states with $10,000 coverage and five or less employees. Contact our Surety Bond Specialists for a free quote that fits your specific situation.
Related Links:
Read our blog,
Why You Want a Business to be Bonded
Read our blog,
Protect Your Business from Employee Theft
Dishonesty Surety Bonds
Apply Online for a Dishonesty Surety Bond
More Surety Bond Questions?
Check out our FAQ page or What's a Surety Bond? page. Should you need or choose to buy a surety bond, buy from us. SuretyGroup.com has been underwriting surety bonds throughout the U.S. for more than 35 years. When you work with us, you enjoy the unique benefit of dealing with a team of highly experienced surety agents with in-house underwriting authority. This allows you to receive competitive, low rates, quick approvals, and immediate bond delivery. In most cases, your bond will be delivered within 24 hours after you apply for it.



For a downloadable application