California Broker of Construction Trucking Services Surety Bond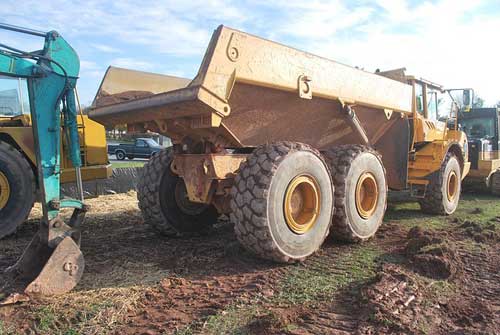 Brokers who arrange transportation services of property in dump truck equipment for construction sites are responsible for paying the trucking provider for their services. Due to concerns over non-payment to independent truck drivers by brokers who hire them, California requires brokers to obtain a surety bond.
Surety Bond Requirement:
In 2011, California passed a law that requires brokers of construction trucking services to post a $15,000 surety bond. Those who fail to obtain a bond can face misdemeanor charges with a $5,000 fine.
Evidence of the bond is to be provided to a third-party nonprofit organization in the industry for an online published database of bonded brokers. This allows subcontracted truckers to know in advance if the broker is bonded, meaning he will be protected if a broker doesn't pay for his services within the time frame specified.
The bond is continuous and remains in effect until the principal ceases doing business as a broker of construction trucking services or until it is canceled by surety with written notice.
What Will This Bond Cost?
The premium you pay for a California Broker of Construction Trucking Services Surety Bond depends on credit. Our rates start at $150 with good credit. Contact our Surety Bond Specialists for a free quote that fits your specific situation.
Did You Know?
A surety bond is not required for facilities that arrange transportation of its product, handles raw materials to produce a new product, is a rock product operation, and does not accept a fee for the arrangement.
Related Links:
Engineering, Procurement, and Construction (EPC) Contracts
California Code for Broker of Construction Trucking Services
Infrastructure Contract Surety Bonds
More Surety Bond Questions?
Check out our FAQ page or What's a Surety Bond? page. Should you need or choose to buy a surety bond, buy from us. SuretyGroup.com has been underwriting surety bonds throughout the U.S. for more than 35 years. When you work with us, you enjoy the unique benefit of dealing with a team of highly experienced surety agents with in-house underwriting authority. This allows you to receive competitive, low rates, quick approvals, and immediate bond delivery. In most cases, your bond will be delivered within 24 hours after you apply for it.



For a downloadable application