EPC Contract and Turnkey Payment and Performance Surety Bonds for Construction Projects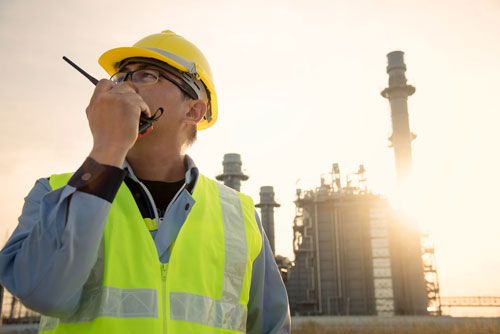 Engineering, Procurement, and Construction (EPC) Contracts are also known as "Turnkey" construction contracts. A contractor is responsible for design, engineering, procurement, construction, commissioning, and testing of a project. An EPC contractor is under contract to deliver a complete facility to the project owner that is ready to use by a specific deadline, for a specific price, and that performs to a specific level.
EPC contracts are for projects that can cost hundreds of thousands or even millions of dollars. Projects include large-scale and complex infrastructure construction such as mining operations, petrochemical plants, and power stations. EPC contracts can also be used for other types of large projects including education facilities, airport terminals, water treatment facilities, government buildings, hospitals, military bases, bridges, fire stations, residence towers, waterparks, hotels, theaters, libraries, performance centers, museums, and shopping malls.
The main difference between an EPC contract and other types of contracts is that the liability of the project falls on the contractor and not the project owner. Because of this, lenders look at the risks of the contractor before funding a project. The contractor's experience, resources and reputation are key factors in the decision for a lender to fund a project. The contractor is often required to obtain a security, such as a surety bond, to guarantee that the project will be completed on time, on budget, and will be completed to a specific level of quality.
Performance Surety Bond:
A performance surety bond protects the project owner if the contractor fails to meet his contractual obligations. A claim could be made against the bond if the contractor goes over budget, over the time allotment, does not construct a quality project, or fails in other items specified in the bond contract. The bond amount is typically a percentage of the project budget.
How Much Will This Bond Cost?
The premium you pay for an EPC Contract bond depends on many factors including the cost of the project plus the contractor's business and personal financials. Other factors can include other securities available, the payment schedule, and the reputation of the contractor.
Did You Know?
There is a difference between an EPC Contract (Engineering, Procurement and Construction) and an EPCM contract (Engineering, Procurement and Construction Management). In an EPCM contract, the risk is on the project owner. In an EPC contract, the risk is on the project contractor.
Related Links:
EPC Contractor Definition
More Surety Bond Questions?
Check out our FAQ page or What's a Surety Bond? page. Should you need or choose to buy a surety bond, buy from us. SuretyGroup.com has been underwriting surety bonds throughout the U.S. for more than 35 years. When you work with us, you enjoy the unique benefit of dealing with a team of highly experienced surety agents with in-house underwriting authority. This allows you to receive competitive, low rates, quick approvals, and immediate bond delivery. In most cases, your bond will be delivered within 24 hours after you apply for it.



For a downloadable application