Do Arizona Motor Vehicle Dealers and Recyclers Need Surety Bonds?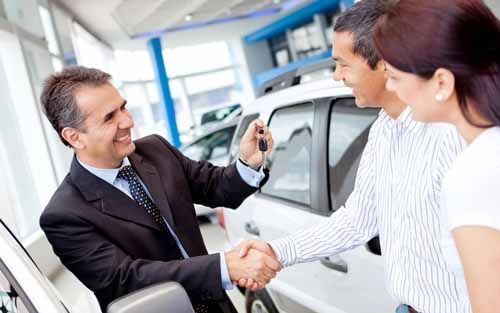 Arizona Motor Vehicle Dealers are required to obtain a license to conduct business. Motor vehicle dealers that need to have a license includes: New and Used Dealers (also known as a car dealer or auto dealer), wholesale dealer, broker, public consignment auction, wholesale auction dealer, and automotive recycler.
Applicants must complete the dealer license application that includes: a list of products that includes a letter of authorization or distribution from the manufacturer for new dealers, provide photos of business signage, lot, hours of operation, and office, the ability to pass a criminal background check, pay applicable license and dealer plate fees, provide copies of buy and/or sell agreements, and obtain a surety bond.
Motor vehicler dealer and recyclers have a surety bond requirement as follows:
New Dealers Used Dealers, Public Consignment Auction Dealer $100,000 surety bond
Broker, Wholesale Auto Auction Dealer, Wholesale Motor Vehicle Dealer $25,000 surety bond
Automotive Recycler $20,000 surety bond
Licenses and surety bonds renew annually
SuretyGroup.com Can Issue All Bonds for the Auto Industry, Including:
New Motor Vehicle Dealer
Used Motor Vehicle Dealer
Automotive Recycler
Broker
Public Consignment Auction Dealer
Wholesale Auto Auction Dealer
Wholesale Motor Vehicle Dealer
How Much Will This Bond Cost?
The premium that you pay for an Arizona Motor Vehicle Dealer Surety Bond is dependent on credit, bond amount needed and experience in the motor vehicle industry.
Contact SuretyGroup.com
Our Surety Bond Specialists are ready to assist you with your bonding needs.
Phone: 1‑844‑432‑6637
Email: info@suretygroup.com
Fax: 404-351-3237
Hours: 8:00-5:00 CST, Monday through Friday