Arizona Manufactured & Mobile Home Dealer or Installer Surety Bonds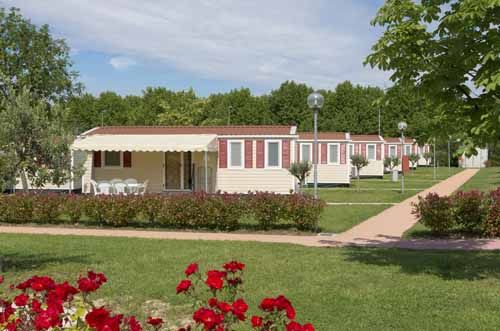 The Arizona Department of Housing regulates and administers licensing for the manufactured and mobile home industry in the state. Licensing is required for the following:
Manufacturers of manufactured homes, Factory-built buildings and subassemblies
Dealers of manufactured homes, mobile homes, factory-built building and subassemblies
Installers of manufactured homes, mobile homes, or residential single-family factory-built buildings
Installers of accessory structures attached to manufactured homes, mobile homes, or residential single-family factory-built buildings
Salespersons who are employed by licensed dealers of manufactured homes, mobile homes, factory-built buildings and subassemblies
License and Surety Bond Requirements
The licensee's application and required documents, plus testing, must be completed within 90 days from the date an application is submitted. This includes a completed application, a signed Refund Policy and Certification Form, and licensing fees.
Licenses are good for one year and must be renewed by the licensee. Renewal can be done online with the Department of Housing. Licensees must have a valid surety bond on file.
A part of licensing may include obtaining a surety bond or cash deposit for each location, including branch locations. Bond amounts are:
$25,000 bond for Dealer License
$2,500 bond for General Installer
$1,000 bond for Installer of Accessory Structures
$10,000 bond for Manufacturer of Factory-Built Buildings and Subassemblies
$65,000 bond for Manufacturer of Manufactured Homes
$5,000 bond for Master Installer of Manufactured Home
$100,000 bond for Master Manufacturer
Brokers are exempt from bonding
A surety bond guarantees compliance with Arizona statutes and rules. It is for the benefit of Director of the Department of Housing and anyone who purchases a manufactured home, mobile home, factory-built building or subassembly and is damaged by the failure of the principal to perform sales or installation agreements, or fails to perform repairs under a warranty.
What Will This Bond Cost?
The premium you pay for an Arizona Manufactured Home or Mobile Home Dealer or Installer surety bond depends on the bond amount and your credit. Our rates start at $100 for bonds $10,000 and under, and 1% of the bond amount for bonds over $10,000, with good credit. Contact our Surety Bond Specialists for a free quote based on your specific situation.
Did You Know?
The Arizona Department of Housing maintains and manages all licensing records.
Related Links:
Dealer Licensing Packet
Arizona Department of Housing - Licensing Information
More Surety Bond Questions?
Check out our FAQ page or What's a Surety Bond? page. Should you need or choose to buy a surety bond, buy from us. SuretyGroup.com has been underwriting surety bonds throughout the U.S. for more than 35 years. When you work with us, you enjoy the unique benefit of dealing with a team of highly experienced surety agents with in-house underwriting authority. This allows you to receive competitive, low rates, quick approvals, and immediate bond delivery. In most cases, your bond will be delivered within 24 hours after you apply for it.



For a downloadable application