Tax Bond for Alcohol Retailers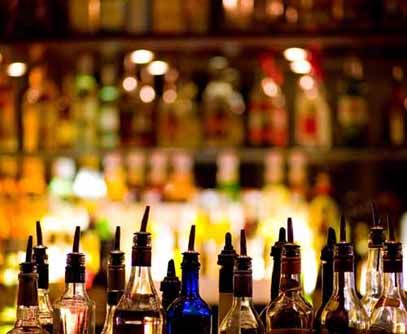 Retail or Liquor By The Drink Bonds
Alcohol Retailer Bonds are required for tax purposes for businesses that sell liquor at (and not to) local bars, restaurants, special events, and other locations (such as clubs and airports). Bonds for consumption on premises is often referred to as the "Liquor By The Drink" or mixed beverage tax and have a bond requirement as well. States that require these tax bonds include: Georgia, Kansas, Michigan, Oklahoma, Tennessee, Texas, Utah and West Virginia. Each state has specific regulations and requirements for the bond.
Obtain your bond from SuretyGroup.com. The bond amount for each state is as follows:
Georgia- $2,500 bond- Retailers and Consumption on Premises Liquor License (Apply with the Department of Revenue)
Kansas- $1,000 bond or 25% of the projected tax liability- Liquor Drink Tax (Apply with the Department of Revenue)
Michigan- $1,000 bond –Special License for Sale of Beer and Wine Only or, Wine and Spirits for Consumption on the Premises (Apply with the Liquor Control Commission)
Oklahoma-Minimum $1,500 bond- Mixed Beverage Tax Permit, $1,000 bond- Retail Manufacturer (Brew Pub) (Apply with the Tax Commission)
Tennessee- Bond amount based on gross alcohol sales- License for Sale of Alcoholic Beverages for Consumption on the Premises- Principal or Corporate (Liquor by the Drink) (Apply with the Department of Revenue)
Texas- Bond amount based on mixed beverage sales tax and gross receipts tax- Mixed Beverage Gross Receipts Tax, Mixed Beverage Sales Tax (Apply with the Comptroller)
Utah- $10,000 bond- Airport Lounge, On-Premise Banquet, Club, Reception Center, Restaurant Liquor, $25,000 bond- Resort Liquor, $5,000 bond- On-Premise Beer, Beer Only Restaurant, Limited Restaurant, $1,000 bond- Single Event, Package Agency, Scientific/Educational (Special Use), Public Service (Special Use) $500 Temporary Beer Event (Apply with the Department of Alcoholic Beverage Control)
West Virginia- $5,000 bond- Brew Pub (Apply with the Department of Revenue, Alcohol Beverage Control Administration)
Premium for a Alcohol Retailer bond is dependent on credit and the bond amount required.

SuretyGroup.com has been underwriting alcohol and liquor surety bonds for over 35 years throughout the US. We have a team of experienced surety agents and in-house underwriting authority, which gives us a unique advantage over other surety companies. We are able to offer competitive, low rates, quick approvals and fast bond delivery. In most cases we can approve your application today and deliver your bond tomorrow.
If you are unsure about your state's requirements or how to apply for a bond, please call our Surety Bond Specialists at:
Phone: 1‑844‑432‑6637
Email: info@suretygroup.com
Fax: 404-351-3237
Hours: 8:00-5:00 CST, Monday through Friday
For more information, read our Blog on Alcohol Bonds.