Tennessee Alcohol for Consumption on Premises Surety Bond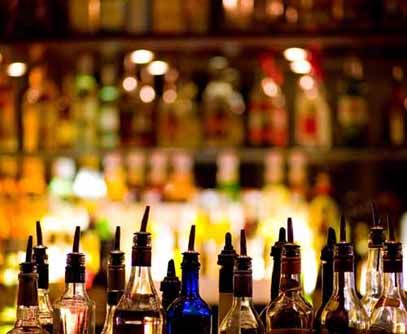 The State of Tennessee Alcoholic Beverage Commission is responsible for licensing and has regulatory authority pertaining to alcoholic beverages. The commission has oversight of alcohol manufacturers, distillers, warehousemen, dealers, sales, mixing, taxes and the transportation of beer and other beverages. The Tennessee Code Annotated Section 57-1-102 thru 57-5-407 defines alcoholic beverages and beer tax requirements. Businesses that sell alcoholic beverages, beer and wine to drink (liquor-by-the-drink) are required to pay taxes on the alcohol sold. This includes business such as hotels and motels, restaurants, community theaters, museums, theaters, etc.
Surety Bond and Permit/License Requirements:
Obtain approval from the local municipality or county to sell alcohol and approval from the Alcoholic Beverage Commission.
Complete the permit /license application.
File returns and payments. Taxes are due monthly on the first day of the following month.
Businesses are required to provide the commission at time of application, with price schedules including the sales tax and alcohol beverage tax, number of drinks sold and when, etc. Reports are to be submitted annually thereafter and/or if any significant change.
Obtain a surety bond. Instead of a surety bond, provide cash or another form of security in the same amount.
An initial $10,000 surety bond (or other security) is required for all businesses (other than restaurants) that sell wine only.
An initial $2,000 surety bond (or other security) is required for restaurants that sell wine only.
After the first three months the commission may determine if more security is required based on sales.
Taxes and fees due to the state vary, additional details can be found in the Tennessee Code Annotated Section 57-4-301.
How Much Will a Tennessee Consumption on Premises Bond Cost?
The premium that you pay for a Tennessee Alcoholic Beverages for Consumption on the Premises Surety Bond is dependent on credit and the bond amount required. Rates for bond amounts under $10,000 start at $100 with good credit. Premiums for bond amounts over $10,000 start at 1% with good credit. Contact our Surety Bond Specialists for a free quote that fits your specific situation.
Did You Know?
Effective January 1, 2017 all brands of beer in Tennessee with an alcohol content of 8% by weight or more is considered a high alcoholic content beer.
Related Links:
Tennessee Department of Revenue Tax Requirements
Tennessee Liquor-By-The-Drink Tax Forms
Tennessee Registration and Licensing Information
More Surety Bond Questions?
Check out our FAQ page or What's a Surety Bond? page. Should you need or choose to buy a surety bond, buy from us. SuretyGroup.com has been underwriting surety bonds throughout the U.S. for more than 35 years. When you work with us, you enjoy the unique benefit of dealing with a team of highly experienced surety agents with in-house underwriting authority. This allows you to receive competitive, low rates, quick approvals, and immediate bond delivery. In most cases, your bond will be delivered within 24 hours after you apply for it.



For a downloadable application