Do Alabama Pest Control Professionals Need a Subterranean Termite Eradication Surety Bond?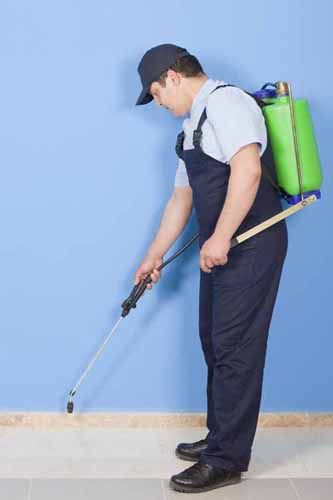 Companies in Alabama that eradicate termites need a surety bond in order to obtain a permit.
The State of Alabama Department of Agriculture and Industries, Pesticide Management Section, professional services is responsible for regulating individuals or companies engaged in the pesticide business and the permitting of structural professional services and horticulture professional services. This includes professionals that provide services for Subterranean Termite Eradication and control work.
Chapter 28 Title 2 of the Code of Alabama defines the professional services permits control and/or eradication of wood destroying organisms. The following is required for the permit:

1. Completion of the application for professional services permit and payment of the permit fee
2. Provide a copy of the applicants Certificate of Insurance
3. A $2,500 surety bond is required and will need to be submitted with the application
4. Licenses and surety bonds renew annually December 31st of each year
How Much Will This Bond Cost?
The premium that you pay for an Alabama Subterranean Termite Eradication Surety Bond is dependent on credit.
Did You Know?
All pesticides must be registered with the EPA and the Alabama Department of Agriculture and Industries.
Related Links:
Alabama Pesticide Management Division
Alabama Department of Agriculture and Industries - Plant Industry Administrative Code
Contact our Surety Bond Specialists Today
Phone: 1‑844‑432‑6637
Email: info@suretygroup.com
Fax: 404-351-3237
Hours: 8:00-5:00 CST, Monday through Friday