Alabama Professional Fundraiser Bond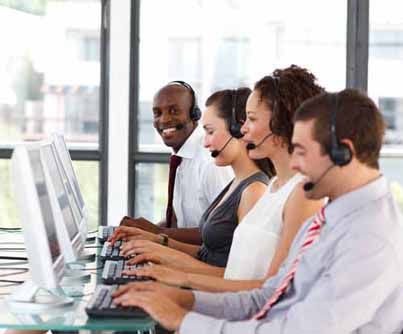 The State of Alabama Office of the Attorney General, Consumer Protection Section is responsible for registration of professional fundraisers or commercial co-venturers, telemarketers, charities, professional solicitors, health studios and protection of consumer services. The Attorney General Office defines a professional fundraiser as follows "businesses that solicit contributions on behalf of charitable organizations for compensation or other consideration." The Alabama Code, 13A-0-70 1996 provides the details for registration.
Professional fund raiser's need to register to provide services and to ensure compliance of state laws including: only conducting funds solication requests that a charitable organization has given consent to and delivering of all contributions collected within 30 days or after receipt of funds or 10 days of the request from the charitable organization.
Surety Bond and Registration Requirements:
Completion of the Professional Fundraiser Registration Statement with an original notarized signature and payment of the registration fee.
Within 90 days of terminating a contract, submit a closing statement with the Attorney General Office disclosing gross receipts and all expenditures incurred during the contract period.
A $10,000 surety bond is required to register as a professional fundraiser. The original surety bond will need to be submitted with the registration statement.
Registration and surety bonds renew annually September 30 of each year.
How Much Will an Alabama Professional Fundraiser Bond Cost?
The premium that you pay for an Alabama Professional Fundraiser Surety Bond is dependent on credit. Our rates start at $100 with good credit. SuretyGroup.com offers free quotes that fit your specific bonding needs.
Did You Know?
The registration fee and annual fee for Professional Fundraisers is $100.
Related Links:
Alabama Professional Fundraiser License Information
Alabama Commerical Co-Venturer Bonds
Alabama Telemarketer Bonds
More Surety Bond Questions?
Check out our FAQ page Or What's a Surety Bond? page. Should you need or choose to buy a surety bond, buy from us. SuretyGroup.com has been underwriting surety bonds throughout the U.S. for more than 35 years. When you work with us, you enjoy the unique benefit of dealing with a team of highly experienced surety agents with in-house underwriting authority. This allows you to receive competitive, low rates, quick approvals, and immediate bond delivery. In most cases, your bond will be delivered within 24 hours after you apply for it.




For a downloadable application.