Licensing for Alabama HVAC and Refrigeration Contractors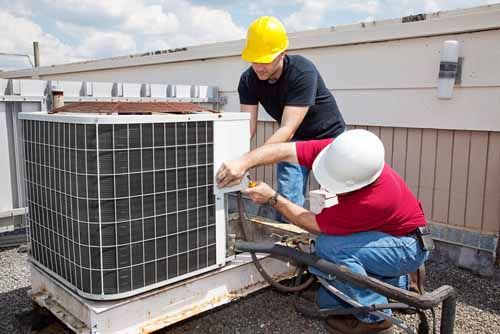 The State of Alabama Board of Heating, Air Conditioning & Refrigeration Contractors are responsible for the licensing, education and consumer protection. Examples of heating, air conditioning (HVAC) or refrigeration systems include: forced air heating and central cooling systems, heat pumps, walk-in coolers, commercial refrigerators, and mini-splits.
Code of Alabama 1975, Sections 34-31-18 through 28 defines the licensing requirements for heating, air conditioning and refrigeration contractors.
The following is required for the license:

1. Completion of the license application and payment of the examination fee.
2. Provide a copy of each "Apprentice Certificate" for the previous two years.
3. Provide copies of your transcripts showing completion and graduation of an approved heating and air conditioning and/or commercial refrigeration educational program.
4. In lieu of an Apprentice Certificate or graduation from an approved educational program, a sworn signed affidavit from your employer providing proof that at least 3,000 hours of work experience in an 18 month period, performed under the supervision of a licensed heating, air conditioning and/or refrigeration has been met. A copy of the employers W-2 must accompany the affidavit.
5. Complete and pass the license examination certification.
6. Obtain a performance surety bond in the amount of $15,000 and submit the original bond along with license application forms AL-1, AL-2, and BF-1 and the active certification fee.
Premiums for Alabama heating, air conditioning and refrigeration contractor bonds are dependent on credit.
Did you know?
Alabama heating, air conditioning and refrigeration contractors must have their application for licensure notarized.
Information:
Alabama HVAC/Refrigeration Examination Application (http://hacr.alabama.gov/pdfs/2016/EA-1-4.Exam.Application.pdf)
Alabama Application for Licensure Instructions (http://hvac.alabama.gov/Certification.aspx)
Contact SuretyGroup.com
Phone: 1‑844‑432‑6637
Email: info@suretygroup.com
Fax: 404-351-3237
Hours: 8:00-5:00 CST, Monday through Friday
SuretyGroup.com is your online bond provider.