Alabama Dismantler or Parts Recycler Surety Bond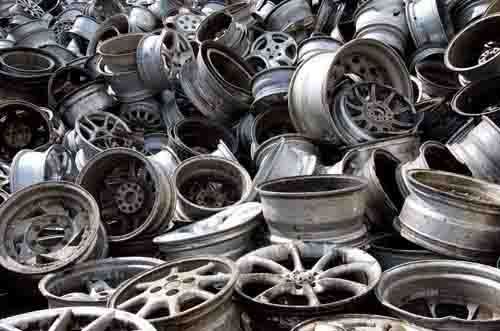 Alabama Automotive Dismantler Surety Bonds are required when obtaining a Dismantler license. The State of Alabama Department of Revenue, Severance and License Section is responsible for the licensing of automotive dismantlers and automotive parts recyclers.
Title 40-12-412 of the Code of Alabama defines the automotive dismantlers and parts recycler's license requirements. Dismantlers and recyclers possessing 10 or more inoperable motor vehicles for more than 30 days must be licensed. This does not include vehicles awaiting repair or vehicles being held for the purpose of scrap metal nor include businesses that are repairing vehicles for reconstruction or reconditioning for its own use or for disposal for its own use.
Surety Bond and License Requirements:
Completion of the online application www.myalabamataxes.alabama.gov and payment of the license fee
Provide the NMVTIS ID number obtained through the National Motor Vehicle Title Information System
Obtain a $25,000 surety bond and upload as an attachment to the license application
Provide and upload a copy of the applicants driver's license via myalabamataxes.alabama.gov
if requiring a Buyers Identification Card (BID)
Licenses and bonds renew annually October 31st of each year
How Much Will an Alabama Dismantler Bond Cost?
The premium you pay for the Alabama Automotive Dismantler and/or Automotive Parts Recycler Surety Bond starts as low as $250 based on good credit. Contact our Surety Bond Specialists for a free quote that fits your specific needs.
Did You Know?
A licensed Automotive Dismantler & Parts Recycler licensee may also conduct business without obtaining these licenses: Junk Dealer License, Automotive Dealer License (Wholesale only), Automobile Accessory Dealer License, Automobile Garage and Shop License, Automobile Storage Garage or Yard License.
Related Links:
Alabama Automotive Dismantler & Parts Recycler License Information
Alabama Bond of Automotive Dismantler and Parts Recycler
Read our blog,
Alabama, Georgia Auto Dismantler Bond Renewals
Alabama Scrap Tire Transporter Bonds
Auto Salvage or Dismantler Bonds
More Surety Bond Questions?
Check out our FAQ page or What's a Surety Bond? page. Should you need or choose to buy a surety bond, call us first. SuretyGroup.com has been underwriting surety bonds throughout the U.S. for more than 35 years. When you work with us, you enjoy the unique benefit of dealing with a team of highly experienced surety agents with in-house underwriting authority. This allows you to receive competitive, low rates, quick approvals, and immediate bond delivery. In most cases, your bond will be delivered within 24 hours after you apply for it.



For a downloadable application