Performance Surety Bonds for Subcontractors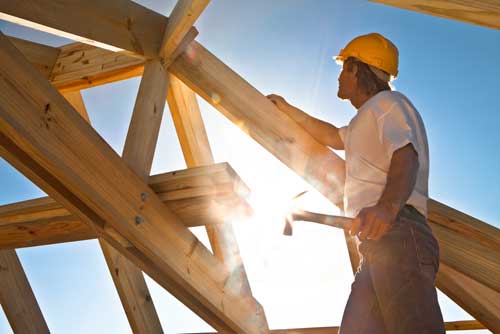 A construction project owner may require that the contractor obtain a Performance Surety Bond. This bond protects the project owner financially from a contractor who defaults on his contractual obligations.
In turn, the contractor may require his subcontractors to obtain a surety bond. A few reasons for this are:
The Performance Bond makes the subcontractor assume part of the risk, instead of the contractor being fully responsible for the subcontractor's work.
Having bonded subcontractors can increase a contractor's chances of winning a construction bid.
A subcontractor with a surety bond means lower risk for the contractor, as the surety company will do a complete check on the subcontractor's financial situation, background, and work history before issuing a bond.
If a subcontractor defaults on the contract, the surety company will see that the project is completed at no cost to the contractor.
What Will This Bond Cost?
The premium you pay for a Subcontractor Payment Bond depends on several factors such as the bond amount and the subcontractor's finances. Contact SuretyGroup.com for a free, no-obligation quote that fits your specific situation. Call today to get started at 844-432-6637.
Did You Know?
A Payment Surety Bond may also be required of contractors and subcontractors. This bond is a guarantee that all labor and materials are paid for during a construction project.
Related Links:
Payment Surety Bonds
Supply Surety Bonds
More Surety Bond Questions?
Check out our FAQ page or What's a Surety Bond? page. Should you need or choose to buy a surety bond, buy from us. SuretyGroup.com has been underwriting surety bonds throughout the U.S. for more than 35 years. When you work with us, you enjoy the unique benefit of dealing with a team of highly experienced surety agents with in-house underwriting authority. This allows you to receive competitive, low rates, quick approvals, and immediate bond delivery. In most cases, your bond will be delivered within 24 hours after you apply for it.



For a downloadable application