Does a Wisconsin Motor Vehicle Dealer Have a Bond Requirement?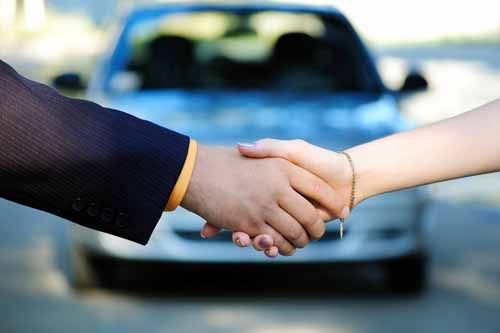 Motor Vehicle Dealers in Wisconsin are required to have a license and a bond to operate a dealership. Dealers that are required to be licensed include: retail new / franchised and used motor vehicle dealers (includes auto dealers and car dealers), recreational vehicle dealers, moped dealers, motorcycle dealers, salvage dealers, wholesale auction dealers, and wholesale dealer, vehicle manufacturers, representatives, or buyers.
Dealers can apply for a license through the Wisconsin Department of Transportation Dealer and Agent Section. Dealer applicants must be able to pass a criminal background check and be at least 18 years of age.
The license requirements are as follows:
Complete the application and additional applicable forms (based on dealer type) and pay the license and dealer plate fees.
Dealer surety bond requirements are as follows:
Recreational Vehicle Dealers require a $25,000 bond or $50,000 bond if the dealership sells other types of motor vehicles.
Motor Vehicle Wholesalers require a $25,000 bond
Motor Vehicle Auction Dealers require a $25,000 bond
Motorcycle Dealers require a $5,000 bond
Motor Vehicle Salvage Dealers require a $25,000 bond
Moped Dealers require a $5,000 bond
A letter of credit can be provided to the State of equal value in lieu of a bond.
Retail, motorcycle, and wholesale dealers are required to have a permanent business location, with either an indoor or outdoor display lot, a business office with space to store records, posted business hours, outdoor signage with the business name on it, zoning approval, a lease or rental agreement (or proof of ownership of the property), a franchise agreement (for new vehicle sales only) and at least one licensed salesperson/representative.
Retail, recreational vehicle and motorcycle dealers will also need to obtain a Sales Tax Seller Permit from the Wisconsin Department of Revenue and have either a service department or a nearby service facility for warranty repairs.
How Much Will This Bond Cost?
The premium that you pay for a Wisconsin Motor Vehicle Dealer is dependent on credit, the bond amount required and experience in the vehicle sales industry.
Did You Know?
A Wisconsin dealer license and bond are valid for a two-year term.
Have Questions?
Contact our Surety Bond Specialists at:
Phone: 1‑844‑432‑6637
Email: info@suretygroup.com
Fax: 404-351-3237
Hours: 8:00-5:00 CST, Monday through Friday