West Virginia Vehicle Dealer License and Bond Requirement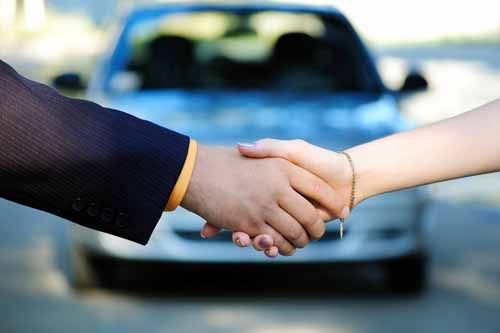 West Virginia Vehicle Dealers are required to have a license and a Dealer Bond in order to operate a business. Dealers that are required to have a license include new/franchise and used: motor vehicle dealers (includes car dealers and auto dealers), recreational vehicle dealers, trailer dealers, motorcycle dealers, and auto auction dealers.
Applicants must first schedule an appointment for a pre-inspection of the dealership with the West Virginia Department of Motor Vehicles. Upon approval of the inspection, the dealer will be provided with an application package.
Applicants must complete the license application and pay the applicable license and dealer plate fees.
If not already completed, obtain a business license from the West Virginia Secretary of State.
Dealers will need to obtain minimum liability insurance coverage 20/40/10 and provide proof of coverage with the application.
Obtain the required $25,000 surety bond from SuretyGroup.com. Submit the original bond with the completed application.
If the dealer has not had any claims after three years, the bond will no longer be required.
Provide a personal property tax receipt for each owner and/or corporate officer. If a property tax receipt is not applicable, provide an affidavit that no taxes are owed approved by the county municipality the dealership will be located in.
Provide a photograph of the dealership signage (the sign must have at least a minimum 4" in height lettering).
New / franchise dealers must provide a copy of the franchise agreement.
Provide a copy of the dealership garage agreement if applicable.
Upon receipt of the completed application package by the State, an inspector will fingerprint all owners and/or corporate officers and obtain signed waivers from each.
Applicant owners and/or corporate officers will also undergo application approval through other West Virginia State agencies. This will include the Bureau of Employment (check for any delinquent unemployment benefits), the Criminal Justice Bureau (criminal background check), and the Tax Department (to insure that all taxes have been paid to date).
Dealers must make an annual payment of $150 to the West Virginia Vehicle Recovery Fund.
Dealers must renew their licenses by July 1st of each year
Premium for a West Virginia Vehicle Dealer License bond is dependent on credit and experience in the vehicle sales industry.
Have Questions?
Contact our Surety Bond Specialists at:
Phone: 1‑844‑432‑6637
Email: info@suretygroup.com
Fax: 404-351-3237
Hours: 8:00-5:00 CST, Monday through Friday
SuretyGroup.com is here to help you with your bonding needs.
We have been underwriting surety bonds for over 35 years, and we offer bonds for individuals and businesses of every size.
Our team of experienced surety specialists and in-house underwriting authority gives us a unique advantage over other surety companies. We are able to offer competitive, low rates, quick approvals and immediate bond delivery. In most cases we can approve your application today and deliver your bond tomorrow.