Washington Collection Agency Surety Bonds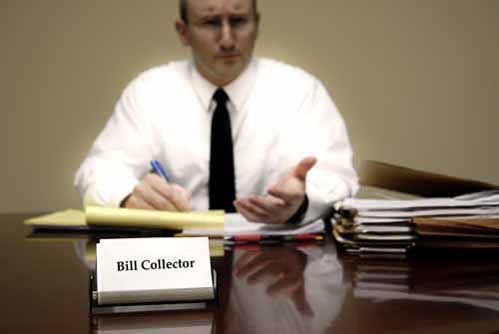 A Collection Agency Bond or Debt Collectors Bond guarantees that monies collected will be properly dispersed to clients and accounted for. Anyone who is operating a collection agency in Washington, or is in the business of collecting or receiving payment for others of any account, bill, or other indebtedness, must be licensed to conduct business. This includes soliciting, collecting, or attempts to collect debts for another (3rd party), the purchasing of late or debts that are "charged off" for collection purposes (whether the business is collecting the debts itself, or has hired another entity to collect the debts).
Surety Bond Requirements:
Out-of-state, in-state and resident collection agencies are required to have a $5,000 surety bond.
The obligee is the entity that requires the bond, in this case it is the State of Washington Business Licensing. The bond ensures that the principal (the applicant) will comply with the collection agency rules and regulations. If a person files a claim against the collection agent or agency and been has been found in violation, the principal is responsible for the damages. In the case of a surety bond, the surety may pay the claim and the principal is responsible to repay the surety for the claimed amount.
Washington License Requirements:
Collection agencies must complete the State of Washington Department of Business License Services application and must have a net worth or equity of at least $7,500 and $5,000 in a trust account for business operations.
The business license will need to be posted at each place of business until all endorsements are received. No collection agency services are to be provided until the business license is in hand.
Obtain a surety bond.
Licenses and surety bonds must be renewed annually.
How Much Will a Washington Collection Agency Bond Cost?
The premium that you pay for a Washington Collection Agency Surety Bond is dependent on credit. Our rates start at $100 with good credit. Contact our Surety Bond Specialists for a free quote that fits your specific situation.
Related Links:
Washington Collection Agency Information
More Surety Bond Questions?
Check out our FAQ page or What's a Surety Bond? page. Should you need or choose to buy a surety bond, buy from us. SuretyGroup.com has been underwriting surety bonds throughout the U.S. for more than 35 years. When you work with us, you enjoy the unique benefit of dealing with a team of highly experienced surety agents with in-house underwriting authority. This allows you to receive competitive, low rates, quick approvals, and immediate bond delivery. In most cases, your bond will be delivered within 24 hours after you apply for it.



For a downloadable application