Washington Vehicle & Vessel Dealer Surety Bonds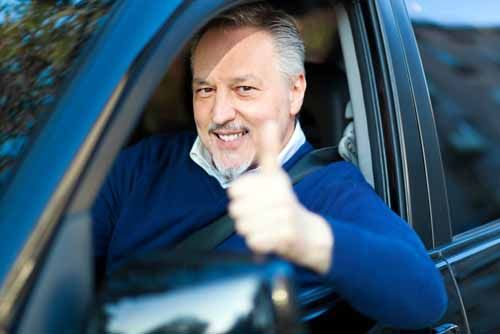 Vehicle and Vessel Dealers in the State of Washington are required to be licensed and have a bond to operate a dealership. Dealers that are required to be licensed include Wholesale dealers, motor vehicle dealers (including auto dealers and car dealers), manufactured home dealers, vessel (boat) dealers, travel trailer dealers, off-road dealers, snowmobile dealers and vehicle manufacturers. This also includes the sales of new or franchise dealers and used or retail dealers. The State of Washington, Department of licensing (DOL) requires vehicle dealer applicants to complete the license process and obtain a surety bond prior to providing any dealer services. The surety bond guarantees compliance of laws and honest and ethical performance of duties such as providing the vehicle title an accurate odometer declarations.
Surety Bond and License Requirements
Complete the eight-hour dealer education course (does not apply to new/franchise dealers).
Complete the application and pay the license and dealer plate fees.
Meet the business site requirements which include permanent signage with the business name and type of business, meet building and zoning codes compliance, the property must be commercial property with an enclosed building, have a listed phone number, posted business hours that are at a minimum of five days per week from 10 am to 4 pm, have a secure place on the premises to store records and books. If more than one business shares the location, all records, office facilities and inventory must be kept seperate.
Complete the Financial/Source of Funds Statement and the Personal Criminal History Statement. Applicants must be able to pass the background check.
Apply for an E-Permit through the E-Permit system.
Obtain a $30,000 surety bond. Vessel dealers that sell fewer than 15 vessels per year and with a retail value of no more than $2,000 are not required to have a bond. The business and owner name on the surety bond must match exactly as the business and owner name on the application
Provide a copy of the lease or rental agreement or copy of tax statement for the business property.
How Much Will a Washington Vehicle or Vessel Dealer Bond Cost?
The premium that you pay for a Washington Vehicle or Vessel Dealer Surety Bond is dependent on credit and experience in the vehicle sales industry.
Related Links:
Washington Vehicle/Vessel Bond
Washington Vehicle Dealer Information
More Surety Bond Questions?
Check out our FAQ page or What's a Surety Bond? page. Should you need or choose to buy a surety bond, buy from us. SuretyGroup.com has been underwriting surety bonds throughout the U.S. for more than 35 years. When you work with us, you enjoy the unique benefit of dealing with a team of highly experienced surety agents with in-house underwriting authority. This allows you to receive competitive, low rates, quick approvals, and immediate bond delivery. In most cases, your bond will be delivered within 24 hours after you apply for it.



For a downloadable application