Virginia Title Agents Need a Surety Bond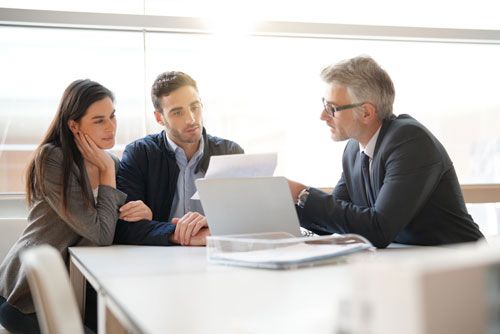 Title insurance protects a buyer and the lender from financial loss when real estate property is purchased. If there are defects in the title, the property cannot legally transfer full ownership to a buyer until the defects are cleared.
Virginia Title Insurance Settlement Agents must be in compliance with the provisions and laws, rules, regulations and orders of the Commonwealth of Virginia. This includes obtaining a license and a $200,000 surety bond.
Licensed and Bonded
Settlement Agents must register with the Virginia State Corporation Commission, Bureau of Insurance. Licensing requirements include:
Take a pre-licensing course of 16 hours and pass the examination
Apply for a license
Obtain errors and omissions or malpractice insurance policy for $250,000
Purchase a blanket fidelity bond or employee dishonesty insurance policy for $100,000. If the agent has no employees, they may apply for a waiver.
Obtain a surety bond for $200,000
The surety bond protects the property buyer from unlawful actions by an agent. It involves three parties: an obligee, a principal, and a surety. The obligee is the entity that requires the bond, which in this case is the Commonwealth of Virginia. The principal is the agent that is required to obtain the bond. And the surety is the surety company that writes the bond, such as SuretyGroup.com.
How Much Will This Bond Cost?
The premium you pay for a Title Insurance Settlement Agent Surety Bond depends on your business and personal financials. Our rates start at .75% of the bond amount with good credit. Contact our Surety Bond Specialists for a free quote that fits your specific situation.
Did You Know?
Title insurance is not required by law, but many lenders require it for their loans.
Related Links:
Virginia Title Insurance Settlement Agent Surety Bond Form
Consumer Real Estate Settlement Protection Act
Title Settlement Agent Registration Information
More Surety Bond Questions?
Check out our FAQ page or What's a Surety Bond? page. Should you need or choose to buy a surety bond, buy from us. SuretyGroup.com has been underwriting surety bonds throughout the U.S. for more than 35 years. When you work with us, you enjoy the unique benefit of dealing with a team of highly experienced surety agents with in-house underwriting authority. This allows you to receive competitive, low rates, quick approvals, and immediate bond delivery. In most cases, your bond will be delivered within 24 hours after you apply for it.



For a downloadable application