Virginia Mortgage Lender Surety Bonds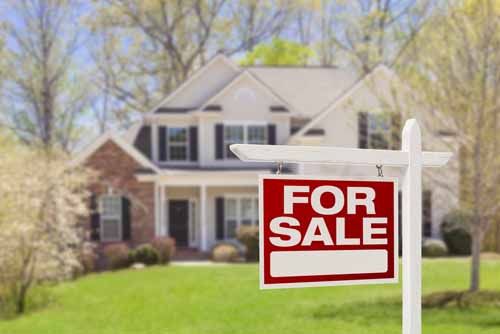 Virginia Mortgage Lenders are required to have a license and file a Virginia Mortgage Lender Bond as a condition of licensure. Mortgage lenders that offer first mortgage lending, second mortgage lending, mortgage loan modifications, reverse mortgage lending, home equity lending, and high cost mortgage lending are required to have a license to conduct business. Applicants apply for their license through the National Mortgage Licensing System (NMLS).
Surety Bond and License Requirements:
Complete the mortgage lender license application and pay the NMLS processing fee, credit report fee, licensing fee, state criminal history check. Send the check for criminal background check to the Bureau of Financial Institutions, all other fees are paid through the NMLS system.
Obtain a $50,000 Virginia Mortgage Lender Surety Bond. If the applicant is already a licensed mortgage broker in Virginia, the surety will need to issue a rider to increase the bond amount from $25,000 to $50,000. A copy of the bond must be uploaded into the NMLS system and the original bond must be mailed directly to the Bureau of Financial Institutions, Administration and Licensing Section, P.O. Box 640, Richmond, VA 23218-0640.
Submit the following for directors, owners, executive officers directly to the Bureau of Financial Institutions, Administration and Licensing Section: Personal financial statements, criminal history consent forms, principal financial statements, business references, a bank reference and evidence of at least $200,000 for business operations.
If any of the disclosure statements were answered "yes," provide an explanation for each one.
Upload the following documents into NMLS: a management chart, a business plan, an organizational chart, and financial statements-balance sheet, income statement and all relevant notes. New companies need only to submit a beginning balance sheet.
Applicants that are a corporation, limited liability company, trust, unincorporated association, not for profit corporation or partnership need to provide a copy of their formation documents and a Good Standing Certificate or Certificate of Authority. The certificate is obtained from the Clerk of the Virginia State Corporation Commission.
Applicants that will be using a trade name or dba need to obtain an assumed name certificate obtained from the local county or city circuit court. Upload a copy in NMLS.
How Much Will a Virginia Mortgage Lender Bond Cost?
The premium that you pay for a Virginia Mortgage Lender Surety Bond is dependent on credit. Premiums start at .75% of the bond amount with good credit. Contact our Surety Bond Specialists for a free quote that fits your specific situation.
Related Links:
NMLS Virginia Mortgage Lender License
Virginia Mortgage Lender Licensing Information
Virginia Title Insurance Settlement Agent Bond
More Surety Bond Questions?
Check out our FAQ page or What's a Surety Bond? page. Should you need or choose to buy a surety bond, buy from us. SuretyGroup.com has been underwriting surety bonds throughout the U.S. for more than 35 years. When you work with us, you enjoy the unique benefit of dealing with a team of highly experienced surety agents with in-house underwriting authority. This allows you to receive competitive, low rates, quick approvals, and immediate bond delivery. In most cases, your bond will be delivered within 24 hours after you apply for it.



For a downloadable application