Do Virginia Professional Boxing Promoters Have a Surety Bond Requirement?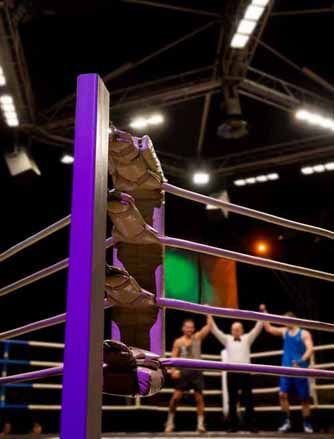 The Commonwealth of Virginia Department of Professional and Occupational Recreation, Boxing, Martial Arts, and Professional Wrestling Advisory Board oversees Professional Boxing, Martial Arts and Wrestling Promoters and the events that they conduct.
Virginia requires any person or entity that promotes boxing, martial arts, or wrestling events and that makes a profit from such, must obtain a license and a surety bond.
Applicants must complete the state application and pay the applicable filing fee
Applicants will need to obtain an Event Surety Bond in a bond amount equal to the sum of the total gate fee if all seats to the event are sold, and total amount due to all boxers and wrestlers for their appearance in the event. The maximum surety bond amount for any event will not be more than $100,000.
If applicable, applicants will need to report any previous disciplinary or criminal convictions on the forms provided by the state. Applicants will need to complete the Disciplinary Action Reporting Form and/or The Criminal Conviction Reporting Form if the application questions are answered "yes."
How Much Will This Bond Cost?
The premium that you pay for a Event Surety Bond is dependent on credit and the bond amount required.
Have Questions?
Contact our Surety Bond Specialists at:
Phone: 1‑844‑432‑6637
Email: info@suretygroup.com
Fax: 404-351-3237
Hours: 8:00-5:00 CST, Monday through Friday