What Is the Bond Requirement for a Virginia Vehicle Dealer?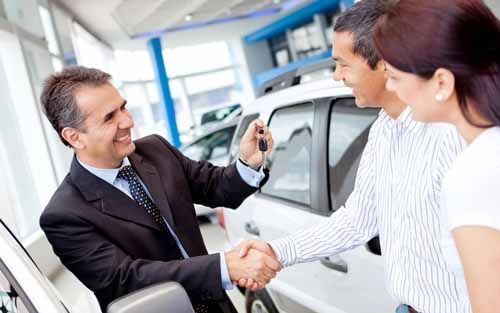 Virginia Vehicle Dealers are required to have a license and bond to operate a dealership. Dealers that must be licensed include new / franchised and used / independent motor vehicle dealers (including autos, trucks, and car dealers), motorcycle dealers, recreational vehicle (RV) dealers, and trailer dealers.
Dealers can apply for a license through the Virginia Motor Vehicle Dealer Board (MVDB).
License requirements include:
Pass either the dealer-operator independent of franchise test, complete the application and pay the license fee and dealer plate fees. Applicants must also be able to pass a criminal background check.
Applicants must have an established business that is compliant with local zoning ordinances, is either leased or owned, have permanent signage, posted business hour, have a business office with furniture and a working phone.
Obtain a Virginia Motor Vehicle Dealer surety bond from SuretyGroup.com in the amount of $50,000 for three consecutive years. Dealers must also pay an annual fee into the Motor Vehicle Recovery Fund. If no claims are made against the dealer for three years, thereafter the dealer can choose to continue to pay into the fund or maintain a $100,000 surety bond.
New / franchised dealers need to provide a copy of their franchise agreement or a franchise letter.
Provide a sample copy of the Buyers Order that will be used for vehicle purchase transactions.
Businesses that will be using a dba or trade name must file the name with their local court. A copy of the receipt must be submitted with the application.
How Much Will This Bond Cost?
The premium that you pay for a Virginia Motor Vehicle Dealer Bond is dependent on credit and experience in the vehicle dealer industry.
Have Questions?
Contact our Surety Bond Specialists at:
Phone: 1‑844‑432‑6637
Email: info@suretygroup.com
Fax: 404-351-3237
Hours: 8:00-5:00 CST, Monday through Friday