Vermont Money Transmitter Servicer License Surety Bond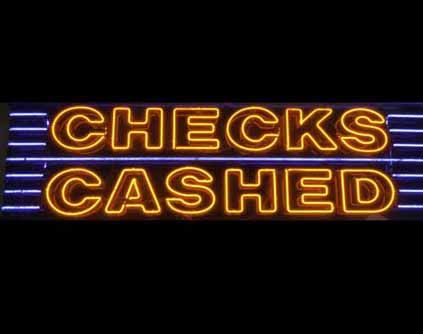 The Vermont Department of Financial Regulation (the Department) regulates and administers the Money Transmitter and Money Servicers program and has oversight of the licensing, as well as handling of consumer complaints and auditing. The licensing process will need to be completed through the Nationwide Multistate Licensing System (NMLS). The license allows for activities such as electronic money transmitting, bill paying, check cashing, foreign currency exchange, selling traveler's checks, selling money orders, and selling and issuing of prepaid access including virtual currency.
Vermont Money Services Statutes (Title 8 Chapter 79 Subchapter 2) requires any person providing money business services including money transmitters to first obtain a license. A minimum $100,000 form of security is also required which may either be a surety bond or another security acceptable to the state.
Surety Bond Requirements:
The obligee that requires a security to be on file is the Vermont Department of Financial Regulation. The security is required to protect consumers in the event a money transmitter or servicer (the licensee) fails to comply with the state regulations and laws and if a person files a claim against the company with the state. The security is applied when the licensee is found to be in violation of such laws. In the case of a claim on a surety bond, the licensee (the principal listed on the bond) is responsible for the claimed amount. If the surety pays the claim, the principal is required to reimburse the surety.
A minimum $100,000 surety bond is required and the bond amount may be increased up to a maximum of $2,000,000. The bond amount is based on the net worth, amount of financial losses and or other financial standards considered by the Department.
Additional or satellite locations will require the bond amount to be increased by $10,000 for each location.
License Requirements:
Complete the application and provide the payment for the license and application fee, the credit report fee (for each control person), the Uniform Authorized Agent Reporting fee, and the FBI Criminal Background Check Authorization Fee (for each control person).
Provide business formation documents, a certificate of good standing (that is dated not more than 60 days prior to the application filing date).
Provide the Money Service Business (MSB) number assigned through the FinCen registration process.
Provide the name of the qualifying individual who provides onsite managerial services.
Obtain a minimum $100,000 surety bond or provide another form of security.
Provide audited financial statements that prove a company net worth of at least $100,000 and include a balance sheet, statement of income or loss, and statement of cash flow dated within 90 days of the business fiscal year end date. For startup companies, provide an initial statement if condition. For companies with a parent corporation, provide the most recent audited financial statement and the previous two years financial statements (unless the parent company is already licensed in Vermont or is a publicly traded company).
Provide sample copies of service contracts and other documents to be used in the course of business, a company staffing policy, an internal policy, a financial privacy policy, a business plan, an organizational chart, a management chart, a tax certification, provide copies of any trust account authorizations, and provide the most current review of the applicants Anti-Money Laundering (AML) Policy.
Provide information on all persons who have at least a 10% right to vote for the company. This may include any person on the governing body or executive officers. List all indirect owners of the corporation, or limited liability corporation, partnership or trust.
Provide a monthly sales volume projection for a two year period for business conducted in Vermont. Also, provide the maximum dollar amount of money services outstanding activity for any one period of time.
Persons submitting the individual form (MU2) must be able to pass the criminal background check and credit report check. Provide explanations for credit report marks such as collection accounts, charge-offs, delinquent accounts, etc.
Answer all questions in the application including the authorized delegates, registered agent, other trade names or dba's used, bank account information, and provide explanations for any disclosure statements answered "yes."
How Much Will This Bond Cost?
The premium that you pay for a Vermont Money Transmitter or Servicer Surety Bond is dependent on credit and the bond amount required. Our rates start at 1.5% of the bond amount with good credit. Personal and business financial statements will be required for the underwriting process. Contact our Surety Bond Specialists for a free quote that fits your specific situation.
Did You Know?
Total application and NMLS fees are $1,500, a $15 credit report fee and a $39 background check fee is required for each control person.
Related Links:
NMLS Vermont Money Transmitter Checklist
Vermont Money Servicers Information
More Surety Bond Questions?
Check out our FAQ page or What's a Surety Bond? page. Should you need or choose to buy a surety bond, buy from us. SuretyGroup.com has been underwriting surety bonds throughout the U.S. for more than 35 years. When you work with us, you enjoy the unique benefit of dealing with a team of highly experienced surety agents with in-house underwriting authority. This allows you to receive competitive, low rates, quick approvals, and immediate bond delivery. In most cases, your bond will be delivered within 24 hours after you apply for it.



For a downloadable application