Vermont Loan Solicitation Surety Bonds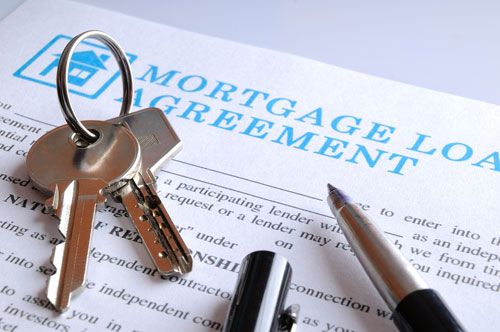 Vermont's Department of Financial Regulation regulates and monitors the financial stability of the state's financial service providers. The Department works to protect consumers against unfair and unlawful business practices by enforcing laws and regulations. One of the businesses that the Division regulates is loan solicitation.
A loan solicitor is a company or person who offers solicitation services such as: solicits, brokers, directly or indirectly arranges, places or finds a loan for a prospective Vermont borrower. Loan solicitors in Vermont need to be licensed and have a surety bond on file. The license does not include engaging in the business of making loans.
Each branch location needs a separate license and must submit a Branch Form (MU3) application through the NMLS.
Obligee and Surety Bond
The Department of Financial Regulation in Vermont is the obligee that requires loan solicitors to obtain a surety bond in the amount of $25,000. The surety (the company that issues the surety bond) the bond is issued through will upload the surety bond into NMLS on behalf of the applicant.
License Requirements
Activities authorized under this license include lead generation, commercial mortgage brokering or lending, and consumer loan brokering.
License Application Fees:
Vermont License/Registration Fee $500
Vermont Application Fee $500
NMLS Initial Processing Fee $100
Credit Report for MU2 Individual $15 per person
FBI Criminal Background Check for MU2 Individual $36.25 per person
Renewal for Corporate Licenses: $600
Renewal for Branch Licenses $530
Change in Address $100
License Application Requirements:
Submission of Company Form (MU1) that serves as the application for license/registration
Financial Statements
Other Trade Names that are different from the applicant's legal name
Resident/Registered Agent
Primary Contact Employee
Non-Primary Contact Employee
Bank Account Information
Disclosure Questions
Direct Owner/Executive Officers
Indirect Owners
Qualifying Individual
MU2 Attestation
Credit Report, and explain any derogatory credit accounts
MU2 Individual FBI Criminal Background Check Requirements
Surety Bond for $25,000 to be submitted electronically via the NMLS
Business Plan
Certificate of Authority/Good Standing Certificate
Company Staffing and Internal Policies
Document Samples
Formation Documents
Management Chart
Organizational Chart/Description
How Much Will This Bond Cost?
The premium that you pay for a Vermont Loan Solicitation Surety Bond is based on credit and the bond amount required. Our rates start at .75% of the bond amount with good credit. Contact our Surety Bond Specialists for a free quote that fits your specific situation.
Did You Know?
The Vermont General Assembly enacted "Act 22," which requires Loan Solicitors and other businesses in Vermont to be licensed and bonded.
Related Links
Vermont Department of Financial Regulations
Vermont NMLS Loan Solicitation License Information
More Surety Bond Questions?
Check out our FAQ page or What's a Surety Bond? page. Should you need or choose to buy a surety bond, buy from us. SuretyGroup.com has been underwriting surety bonds throughout the U.S. for more than 35 years. When you work with us, you enjoy the unique benefit of dealing with a team of highly experienced surety agents with in-house underwriting authority. This allows you to receive competitive, low rates, quick approvals, and immediate bond delivery. In most cases, your bond will be delivered within 24 hours after you apply for it.



For a downloadable application