Utah Motor Vehicle Dealers Surety Bond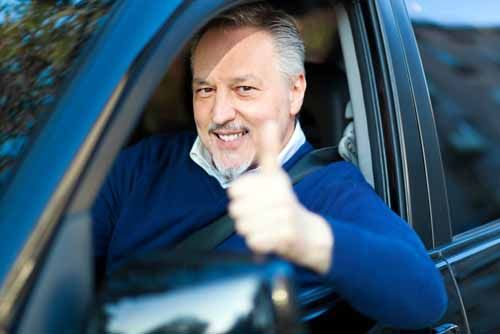 Motor vehicle dealers in Utah are required to have a license and obtain a TC 450 Utah Dealer, Crusher or Body Shop Bond "Bond of Motor Vehicle Dealer, Special Equipment Dealer, Crusher or Body Shop". Dealers that require a license include new/ franchise and/or used motor vehicles (includes auto and car dealers), large trailer dealers, special equipment dealers, recreational vehicle dealers, motorcycle dealers, off-highway (ATV), snowmobile and small trailer dealers (trailer weight between 750 and 1,999 lbs.).
Surety Bond and License Requirements:
Applicants can obtain an application from the Utah State Tax Commission, Motor Vehicle Enforcement Division (MVED).
Dealers must complete the application, fingerprints, and photo requirements, provide any applicable attachments, and pay the license, fingerprint and dealer plate fees.
Establish a place of business that is in compliance with local ordinances and zoning requirements, including a fence, a permanent office building, a sales lot, a place to store records, a permanent sign that is at least 24 square feet and affixed with nails or screws to posts on the business site (business name on sign must match the business license name).
Provide photos of any owner, partner or corporate officers, the business signage, and place of business to submit with the application.
Owners, partners, corporate officers and LLC members are required to submit fingerprints for a criminal background check.
Dealers must attend an eight-hour orientation and thereafter a three-hour orientation training class annually.
New / franchise dealers are required to provide a copy of the franchise agreement or a letter from the manufacturer.
Dealers must obtain a sales tax license from the Utah State Business and Tax Registration.
Obtain a surety bond in the following amount:
New or used motor vehicle, special equipment dealer or large trailer dealers a $75,000 surety bond.
Motorcycle, off-highway (ATV), snowmobile or small trailer dealers a $10,000 surety bond.
How Much Will a Utah Motor Vehicle Dealer Bond Cost?
The premium that you pay for a Utah Motor Vehicle Dealer Surety Bond is dependent on credit, the bond amount required and experience in the vehicle dealer industry. Our rates start at 1% of the bond amount with good credit. Contact our Surety Bond Specialists for a free quote that fist your specific situation.
Related Links:
Utah Vehicle Dealer License Information
More Surety Bond Questions?
Check out our FAQ page or What's a Surety Bond? page. Should you need or choose to buy a surety bond, buy from us. SuretyGroup.com has been underwriting surety bonds throughout the U.S. for more than 35 years. When you work with us, you enjoy the unique benefit of dealing with a team of highly experienced surety agents with in-house underwriting authority. This allows you to receive competitive, low rates, quick approvals, and immediate bond delivery. In most cases, your bond will be delivered within 24 hours after you apply for it.



For a downloadable application