Tennessee Money Transmitter, Remitter or Transfer Service Surety Bonds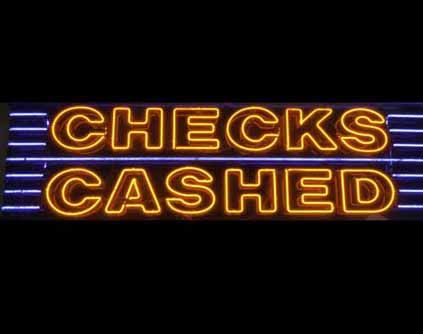 The State of Tennessee Department of Finance administers the licensing of money transmitters through the National Mortgage Licensing System. Money Transmitters, money remitters or money transfer services are defined as individuals or entities that provide services for the transfer of money or payments. The Tennessee Code Annotated Title 45 Chapter 7 defines the requirements for a money transmitter license.
Surety Bond and License requirements:
Complete the required licensing questions and upload documents through the NMLS - National Mortgage Licensing System (http://fedregistry.nationwidelicensingsystem.org/Pages/default.aspx) and pay the applicable fee to the state.
Obtain a Certificate of Authority/Good Standing Certificate through the Tennessee Secretary of State and upload into the NMLS system.
Obtain a $50,000 surety bond or provide an irrevocable letter of credit. If the applicant will have more than one location, the bond requirement increases by $10,000 per additional location, up to a maximum of $800,000.
Provide employee information, and if none, provide details as to how money transmission business will be conducted. Also include documentation on any 1099 or other outside labor employees.
Provide details of any other types of services the applicant may offer at the same physical location.
Applicants that utilizes or plans to utilize an authorized agent must provide the policies related to the agent selection process, agency agreement (used or to be used), policies and procedures for compliance of laws and regulations and agent conduct in money transmission activities.
Provide details of other states applicant may be licensed in, previous money transmission activity, accounting and auditing methods and internal audit information, the fee structure for all types of money transmission transactions, list all locations or possible locations where the applicant will be conducting business.
Provide copies of any corporate filings with the US Securities and Exchange Commission or similar if filed in another country, obtained within the year preceding the date of the filing of this application.
Provide a description of controls to monitor and ensure compliance of the Permissible Investment requirements (found in TCA Sections 45-7-206 and 45-7-203(13)).
Provide evidence of either the registration with the Money Services Business (MSB); or a legal opinion from the Financial Crimes Enforcement Network; or legal counsel documenting the reason why registration was not applicable. Also include a copy of the applicant's BSA/AML with the risk assessment.
Provide a history of the applicant's material litigation (if any) for the past ten years from the date of the application. If the applicant is not a corporation, provide material litigation and criminal convictions for the past ten years for any individual having ownership or supervisory responsibility of the business.
Upload a Management Chart showing the applicant's managers, officers, etc. for each business location.
Upload an Organizational Chart is applicant is owned by another entity or individual or has subsidiary's or affiliated entity.
Establish a bank accounts for company operations and a Trust Primary account.
Submit a business plan that outlines products offered, target markets, marketing plans, operating structure and detailed explanation for the typical flow of funds.
Submit financial statements based on the following:
If an established business is a corporation, provide unconsolidated audited financial statements, balance sheet, statement of changes in shareholders, statement of income or loss, and a cash flow statement for the preceding three years.
If the business is a wholly owned subsidiary of a corporation that has public trading in the US, submit in addition to the above the most recent audited financial statement of the parent company's most recent 10K report.
If the business is a wholly owned subsidiary of a corporation publicly traded outside the US, similar documentation must be provided.
Submit explanations for any current operating losses or marginal net income such as plans or improvement of profitability.
A net worth $100,000 is required for each license and a $25,000 net worth for each additional location in Tennessee, the maximum net worth required is $500,000.
How Much Will a Tennessee Money Transmitter Bond Cost?
The premium that you pay for a Tennessee Money Transmitter Surety Bond is dependent on credit and the bond amount required. Our rates start at 1.5% of the bond amount with good credit. Contact our Surety Bond Specialists for a free quote that fits your specific situation.
Did You Know?
Fees for licensure are dependent on the number of agents who will be working for the applicant.
Related Links:
NMLS - Tennessee Money Transmitter License - New Application Checklist
NMLS - Tennessee Money Transmitter License - Description
Tennessee Department of Financial Institutions
More Surety Bond Questions?
Check out our FAQ page or What's a Surety Bond? page. Should you need or choose to buy a surety bond, buy from us. SuretyGroup.com has been underwriting surety bonds throughout the U.S. for more than 35 years. When you work with us, you enjoy the unique benefit of dealing with a team of highly experienced surety agents with in-house underwriting authority. This allows you to receive competitive, low rates, quick approvals, and immediate bond delivery. In most cases, your bond will be delivered within 24 hours after you apply for it.



For a downloadable application