Texas Used Motor Vehicle Dealers Are Required to Have a Bond For Licensure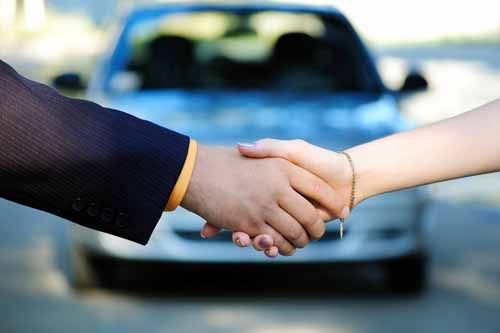 A GDN License (General Distinguishing Number) in Texas allows a person to buy, sell or exchange used vehicles. Dealer applicants can apply for a license through the Texas Department of Motor Vehicles (TxDMV) online portal. The licensee must obtain a bond unless they are a new/franchised dealer, travel trailer dealer, or trailer/semitrailer dealer.
Applicants complete the application online and pay the applicable license fee. The application will then be given a Work Item Number. This number will be emailed to the applicant as well as other basic information.
Licensing specialists at TxDMV will then review the application and either approve it or request additional information. If additional information is required, the information must be provided as soon as possible.
If the license is approved, a copy of the license is printed along with a GDN number. The license and dealer plates will then be mailed to the dealer.
Obtain your $25,000 surety bond from SuretyGroup.com. Used vehicle dealers that require a bond include:
Motor Vehicle (autos, cars, trucks, etc)
Motorcycle
Wholesale Only
Wholesale Motor Vehicle Auction
Independent Mobility Motor Vehicle
A separate bond is required for each type of GDN license. Additional locations need to be bonded only if they are located outside of the city boundary.
Bonds are for a two-year period and expire on the last day of the month. The bond and license must have the same expiration dates.
Premium for a Texas Used Vehicle Dealer License bond is dependent on credit, number of bonds needed and experience in the vehicle dealer industry.
Phone: 1‑844‑432‑6637
Email: info@suretygroup.com
Fax: 404-351-3237
Hours: 8:00-5:00 CST, Monday through Friday
SuretyGroup.com is here to help you with your bonding needs.
We have been underwriting surety bonds for over 35 years, and we offer bonds for individuals and businesses of every size.
Our team of experienced surety specialists and in-house underwriting authority gives us a unique advantage over other surety companies. We are able to offer competitive, low rates, quick approvals and immediate bond delivery. In most cases we can approve your application today and deliver your bond tomorrow.