Texas Franchise Vehicle or New Auto Dealer Surety Bonds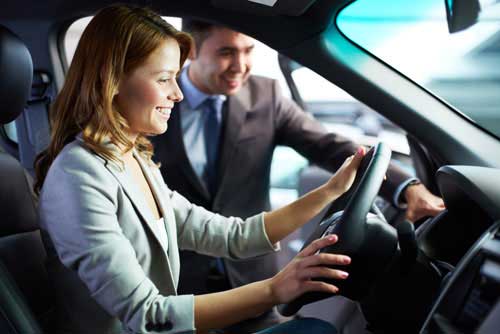 The State of Texas Department of Motor Vehicles, known as the "Department," is responsible for the licensing of new (franchise) motor vehicle dealers, motorcycle dealers, travel trailer dealers, trailer and semitrailer dealers, independent mobility dealers, wholesale dealers and wholesale motor vehicle auction dealers. The Texas Occupations Code Annotated, Chapter 2301, defines the motor vehicle dealer license requirements.
Surety Bond and License Requirements:
Complete the online application (ELicensing) or submit paper copy to obtain a General Distinguishing Number license (GDN).
Pay the applicable license fee.
The applicant must have a permanent place of business. The business location can't be a residence, hotel, apartment, motel, or rooming house and must meet city or county zoning ordinances. It must also have at a minimum, a desk, two chairs, a working phone in the business name, and internet access and permanent signage.
If using a dba, assumed or trade name, attach a copy of the Assumed Name Certificate obtained through the Texas Secretary of State.
If the business is a partnership, LLC or corporation, attach a copy of the approved Certificate of Formation or Certificate of Authority obtained through the Texas Secretary of State.
Obtain an EIN number from the Internal Revenue Service if the business is a limited liability company, corporation or partnership.
Obtain a $50,000 surety bond for a two year period that will expire on the last day of the month. For new licenses, the surety bond effective date must be the date of the application. The name on the bond must match exactly the name of the applicant/business and have the physical address of the business.
Licenses renew two years from the date of issuance.
How Much Will a Texas Franchise Vehicle Dealer Bond Cost?
The premium that you pay for a Texas Independent Vehicle Dealer Surety Bond is dependent on credit and experience in the vehicle dealer industry.
Did You Know?
In Texas, a separate application and bond is required for each of the independent dealer GDN types: Motor Vehicle, Motorcycle, Travel Trailer, Trailer or Semitrailer, Wholesale Only, Wholesale Motor Vehicle Auction, or Independent Mobility Motor Vehicle.
Related Links:
Texas Motor Vehicle Dealer GDN Licenses
Texas Independent Vehicle Dealer Bond
More Surety Bond Questions?
Check out our FAQ page or What's a Surety Bond? page. Should you need or choose to buy a surety bond, buy from us. SuretyGroup.com has been underwriting surety bonds throughout the U.S. for more than 35 years. When you work with us, you enjoy the unique benefit of dealing with a team of highly experienced surety agents with in-house underwriting authority. This allows you to receive competitive, low rates, quick approvals, and immediate bond delivery. In most cases, your bond will be delivered within 24 hours after you apply for it.



For a downloadable application