Does a Tennessee Fire Sprinkler System Contractors Need a Surety Bond for Licensure?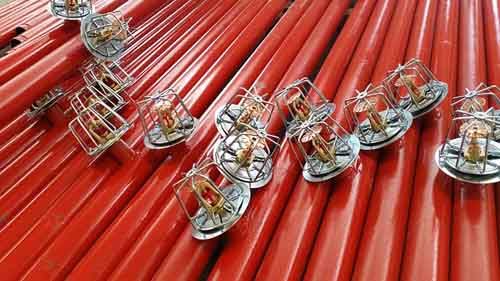 The State of Tennessee Department of Commerce & Insurance, Division of Fire Prevention, is responsible for the professional installation of fire prevention sprinkler systems contractor industry. This includes protecting the public by insuring that a Fire Protection Sprinkler System Contractor is registered with the State and has either completed the appropriate certification program or has posted a bond to cover a judgement for third party loss in the event of a wrongful act.
The Tennessee Code Annotated Title 62 Chapter 32 defines the requirements for registering of a fire protection sprinkler system contractors or fire sprinkler contractor.
The requirements for registration include:

1. Completion of the application and pay the applicable license fee.
2. Obtain a $10,000 surety bond to be submitted with application (in lieu of a bond, the applicant must have a license to perform fire sprinkle work issued by the Tennessee Board of Contractors).
3. Complete the Eligibility Verification for Entitlements Act Attestation Form.
4. Licenses and bonds must be renewed by June 30 of each year.
How Much Will This Bond Cost?
The premium that you pay for a Tennessee Fire Protection Sprinkler System Contractor Bond is dependent on credit.
Did You Know?
The Tennessee State Fire Marshal Office, Permits and Licenses Unit, requires that a fire sprinkler systems contractor must have a licensed responsible managing employee.
Related Links:
Tennessee Requirements to Become a Fire Sprinkler Contractor
Tennessee Requirements to Manage Employee of a Fire Sprinkler Contractor
Tennessee Fire Sprinkler Contractor Registration Renewal Notice
Tennessee Eligibility Verification for Entitlements Act Attestation Instructions