Does Tennessee Require Motor Vehicle Auctions to Have a Bond?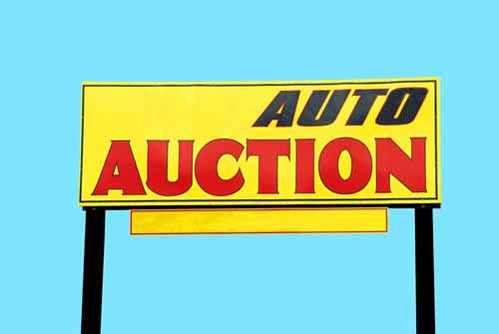 The State of Tennessee Department of Commerce and Insurance, Regulatory Boards Division, Tennessee Motor Vehicle Commission is responsible for compliance of state motor vehicle dealer and manufacturer licensing laws, rules and regulations.
The Motor Vehicle Commission is tasked with licensing of all motor vehicle dealers and salespersons, Motor Vehicle Auctions, motor vehicle manufacturers, vehicle dismantlers and recyclers, and mobility dealers.
The Tennessee Code Annotated Title 55 Chapter 17 provides details on vehicle sales licenses. The following is required for licensure:

1. Complete the motor vehicle auction (automobile auction) license application and pay the applicable fee.
2. Complete the "Eligibility Verification for Entitlements Act Attestation."
3. Obtain a $50,000 surety bond. Bond must renew June 30th of the next odd number calendar year.
4. Provide proof of a minimum of $500,000 liability insurance naming the motor vehicle auction facility.
5. Provide a copy of a current business license obtained in the county in which the business will be located.
6. Obtain business facility, office furniture, signage, telephone, lot and fence to secure vehicles.
7. Provide copy of written approval form a county or municipality entity as to zoning compliance of the motor vehicle auction business.
8. An employee must be located at each entrance of the business to verify licensing credentials of each dealer and salesperson.
9. Provide a financial statement (meeting preparation standards set by the state) that shows a minimum net worth of at least $100,000.
10. If any owner, applicant, officer, partner, etc. has had a felony or crime of low moral standards, a copy of the court records must be provided with the application.
11. Provide a copy of a current auctioneer license.
12. Provide a copy of the charter for corporation, LLC, or LLP (if any). If business is an out-of-state corporation or LLC, provide a copy of the Certificate of Authority to do business in Tennessee.
How Much Will This Bond Cost?
The premium that you pay for a Tennessee Motor Vehicle Auction Bond is dependent on credit and experience in the vehicle industry.
Did You Know?
Each motor vehicle auction branch, satellite location or other location requires a separate application and surety bond.
Related Links:
Tennessee Automobile Auction Application
Tennessee Minimum Requirements for Motor Vehicle Auction
Tennessee Motor Vehicle Commission Fee Schedule