What Are the Surety Bond Requirements for a Tennessee Cemetery Improvement Care Trust Fund?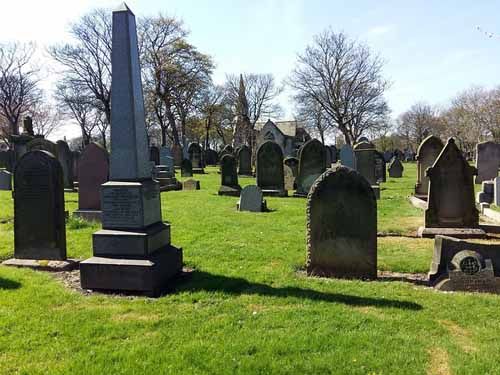 The State of Tennessee Department of Commerce and Insurance, Board of Funeral Directors and Embalmers, the Burial Services/Cemetery Division, oversees the requirements for the Improvement Care Trust Funds mandated by legislation. The establishment of the fund is to protect consumers who purchase cemetery and funeral property services from cemetery companies.
The Tennessee Code Annotated Title 46 Chapter 1 Section 202 defines the fidelity and surety bond requirements for improvement care trust funds for cemetery companies.
The requirements include:

1. Obtaining a $100,000 fidelity bond or more based on the number of officers and employees of the cemetery company that handle money and securities.
2. Cemetery companies must submit an annual financial report to the Board that includes a copy of the fidelity bond indicating the amount of coverage, the classification of employees, the surety name and policy number and ending date.
3. Fidelity bond requirements may be waived by the Division if the cemetery company has $40,000 or less (in cash, investments and assets) and if the company submits documentation that all financial transactions require two or more signatures from designated cemetery officials.
4. If cash, investments, and assets exceed $40,000, the cemetery company has 60 days from the date of notification from the Division to obtain a fidelity bond.
5. The cemetery company must have a trust agreement as required in the Tennessee Code Annotated Title 46 Chapter 1 Section 204.
6. Obtain a surety bond based on the population based on the federal census:


| Population | Bond Amount |
| --- | --- |
| 10,000 or under | $40,000 |
| 10,001 to 15,000 | $60,000 |
| 15,001 to 20,000 | $80,000 |
| 20,001 to 100,000 | $100,000 |
| 100,001 or more | $200,000 |
In lieu of a bond, a cash deposit of equal amount can be deposited with the state
How Much Will This Bond Cost?
The premium that you pay for a Tennessee Cemetery Improvement Care Trust Fund Surety and/or Fidelity Bond will vary depending on the bond amount, type of bond and credit. Applicants may also need business and personal financial statements.
Did You Know?
The above requirements apply to all established, new, and an addition to an existing cemetery company on or after January 1, 2007.
Related Links:
Improvement Care Trust Fund
Tennessee Code for Cemeteries and Mausoleums
Contact SuretyGroup.com
Phone: 1‑844‑432‑6637
Email: info@suretygroup.com
Fax: 404-351-3237
Hours: 8:00-5:00 CST, Monday through Friday