Do Beer Warehousemen, Dealers or Manufacturers in Tennessee Need a Bond?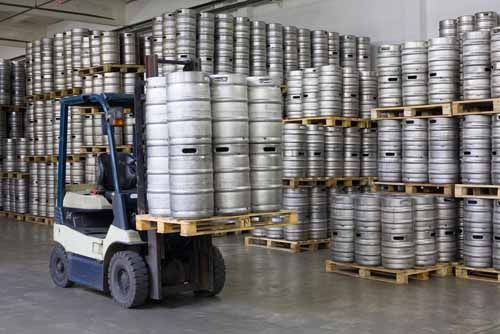 The State of Tennessee Alcoholic Beverage Commission is responsible for licensing and has regulatory authority pertaining to alcoholic beverages. The commission has oversight of alcohol manufacturers, distillers, warehousemen, dealers, sales, mixing, taxes, wholesalesr, and the transportation of beer and other alcoholic beverages.
The Tennessee Code Annotated Section 57-1-102 thru 57-5-407 defines alcoholic beverages and beer tax requirements. Warehousemen, dealers, and manufacturers that sell, distribute, store, or manufacture beer in Tennessee are required to pay taxes to the state.
The following is required for beer warehousemen, dealers, and manufacturers:

1. Obtain a surety bond:
a. The initial bond (or other security) will be determined by the Commission, but no less than $20,000 for the first three-month period.
b. At the end of the three months following the initial startup, the Commission will adjust the bond or security amount required up to two times the average monthly tax liability. In lieu of a bond, provide cash or other form of security in the same amount to be deposited with the state.
c. Upon three years of continuous operation and payment of the monthly taxes for the prior six months, the bond will no longer be required.
2. Taxes are to be paid monthly to the Commission.
How Much Will This Bond Cost?
The premium that you pay for a Tennessee Beer Warehousemen, Dealers or Manufacturer Bonds is dependent on credit and the bond amount required.
Did You Know?
Taxes on beer in Tennessee are considered to be a state privilege tax.