Tennessee Motor Vehicle Dealer Surety Bond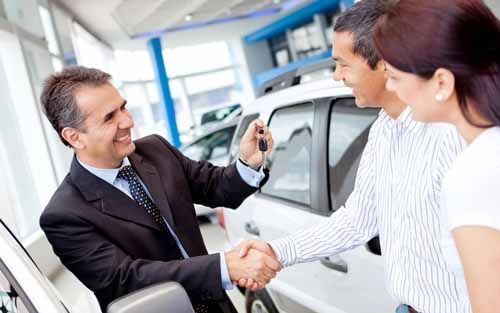 The State of Tennessee Department of Commerce and Insurance, Regulatory Boards Division, Tennessee Motor Vehicle Commission (the MVC), is responsible for compliance of state motor vehicle dealer and manufacturer licensing laws, rules and regulations. The Motor Vehicle Commission is tasked with licensing of all franchised and used motor vehicle dealers and salespersons, franchised motorcycle dealers, franchised recreational vehicle dealers, motor vehicle auctions, motor vehicle manufacturers, vehicle dismantlers and recyclers, and mobility dealers. The Tennessee (TN) Code Annotated Title 55 Chapter 17 provides details on vehicle sales licenses.
Surety Bond and License Requirements:
Complete the motor vehicle dealer license application through CORE (the online Comprehensive Online Regulatory & Enforcement System) and pay the applicable license fee.
Complete the "Eligibility Verification for Entitlements Act Attestation.
Obtain a $50,000 surety bond and submit the original to the state. The name on the surety bond must be exactly the same as the entity being license and requires the physical location of the applicants business address.
The bond and license period is for two years.
Provide a Certificate of Liability of Insurance with a minimum of $300,000 liability insurance per occurrence, include garage liability coverage.
Provide a copy of a current business tax license obtained in the county in which the business will be located.
Obtain business office of at least 288 square feet, a display lot with minimum space for fifteen vehicles and signage that meets the Commission requirements.
Provide copy of written approval form a county or municipality entity as to zoning compliance of the motor vehicle business.
Provide a Service Agreement with repair garage location if the applicant's business will not have a mechanic on site.
Provide a complied financial statement with a compilation letter from a CPA that shows a minimum net worth of at least $10,000.
Provide financial disclosure for any owner, partner, director etc. having a 5% or more stock or share interest in the company.
Provide a copy of the charter for corporation, LLC, or LLP (if any). If business is an out-of-state corporation or LLC, provide a copy of the Certificate of Authority to do business in Tennessee.
Franchised dealerships must have a letter of acknowledgement from the manufacturers or distributors. The agreement must include specific product lines the applicant is approved to sell and any relevant market area. The dealership name must match the franchise agreement name. The statement will also need to include the retail customer labor rate for repair or warranty work.
All salesperson applications must be submitted with the original application.
The applicant must inform the Commission of any inventory financier's or "floor planners" used by the dealership.
Provide a final copy of judgement and or disposition signed by the court of issuance, for any owner, officer, partner, etc. convicted of a felony. Further requirements can be found on the dealer application.
How Much Will a Tennessee Motor Vehicle Dealer Bond Cost?
The premium you pay for a Tennessee Motor Vehicle Ddealer Surety Bond is dependent on credit. Our rates start at $500 wtih good credit. Contact our Surety Bond Specialists for a free quote.
Did You Know?
Each franchised motor vehicle dealership branch, satellite location or other location requires a separate application and surety bond.
Related Links:
Tennessee Statement of Labor Rates
Tennessee Business Name Change Form
Tennessee Dealer Floor Plan Agreement
Tennessee Minimum Requirements for Motor Vehicle Dealer License
Tennessee Motor Vehicle Commission Forms
Helpful Information for Tennessee Motor Vehicle Dealers
More Surety Bond Questions?
Check out our FAQ page or What's a Surety Bond? page. Should you need or choose to buy a surety bond, buy from us. SuretyGroup.com has been underwriting surety bonds throughout the U.S. for more than 35 years. When you work with us, you enjoy the unique benefit of dealing with a team of highly experienced surety agents with in-house underwriting authority. This allows you to receive competitive, low rates, quick approvals, and immediate bond delivery. In most cases, your bond will be delivered within 24 hours after you apply for it.



For a downloadable application