South Dakota Money Transmitter License Surety Bonds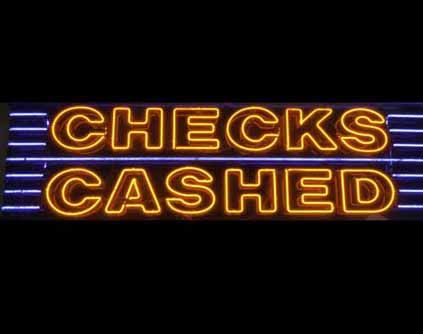 South Dakota's Division of Banking charters, licenses, regulates, supervises, and provides guidance to financial institutions in the state, which includes money transmitters.
A money transmitter is a person who sells or issues payment transmissions to another location by means such as wire, facsimile or electronic transfer.
Money transmitters in South Dakota must be licensed with the Division of Banking, and applications are submitted through the NMLS website. A $100,000 surety bond or other form of security is required for licensing.
Obligee and Bond Requirements
The obligee that requires a $100,000 security device, such as a surety bond, is South Dakota's Division of Banking. The Director may increase that amount to a maximum of $500,000 on the basis of the impaired financial condition of a license.
A security is required to protect consumers in the event a money transmitter fails to comply with the state's regulations and laws. If a money transmitter is in violation, there can be a claim made against the bond or other security devices. In the case of a claim on a surety bond, the licensee (the principal listed on the bond) is responsible for repayment of the claimed amount. If the surety pays the claim, the principal is required to reimburse the surety.
Licensing Requirements
A single license in South Dakota allows a licensee to conduct business at one or more locations, or through one or more authorized delegates.
The application procedure includes:
$1600 license fees, plus a fee for an FBI Criminal Background Check authorization.
Net Worth Qualifications: Licensees must have a net worth of at least $100,000.
Good Standing: Corporate applicants must be in good standing of its incorporation. Non-corporate applicants must be qualified to do business in South Dakota.
Surety Bond: Licensees must provide a surety bond or similar security in the amount of $100,000, or other amount determined by the Director. The original copy of the surety bond must be included with the application form, along with Power of Attorney and acknowledgment of principal/surety.
Other securities include cash, interest-bearing stocks and bonds, notes, and debentures. The security can only be canceled with 30 days' written notice to the Director. After a licensee ceases operations, the security must remain in place for five years, unless reduced or eliminated by the Director.
Statutory Trust: Each licensee must at all times possess permissible investments having an aggregate market value of not less than the aggregate face amount of all outstanding payment instruments sold by the licensee or reported as sold by an authorized delegate, to the extent the dollar volume exceeds the surety bond.
Background Investigation: Applicants must submit to a state and federal criminal background investigation. The applicant must pay for any fees for fingerprinting or the background investigation.
How Much Will This Bond Cost?
The premium that you pay for an Oregon Money Transmitter Surety Bond is dependent on credit and the bond amount required. Our rates start at 1.5% of the bond amount with good credit. SuretyGroup.com offers free, no-obligation quotes that fit your specific situation.
Did You Know?
The renewal fee for a South Dakota Money Transmitter license is $800, and the renewal period is Nov. 1 to Dec. 31.
Related Links
South Dakota Department of Labor & Regulation: Money Transmitters
NMLS: South Dakota Licensing Requirements
More Surety Bond Questions?
Check out our FAQ page or What's a Surety Bond? page. Should you need or choose to buy a surety bond, buy from us. SuretyGroup.com has been underwriting surety bonds throughout the U.S. for more than 35 years. When you work with us, you enjoy the unique benefit of dealing with a team of highly experienced surety agents with in-house underwriting authority. This allows you to receive competitive, low rates, quick approvals, and immediate bond delivery. In most cases, your bond will be delivered within 24 hours after you apply for it.



For a downloadable application