South Carolina Bingo Revenue Surety Bond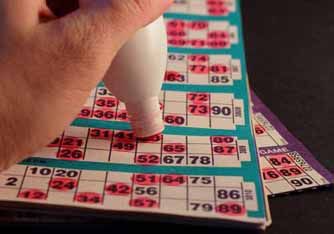 Nonprofit organizations in South Carolina are allowed to raise funds legally with Bingo activities. The organization must be operating in the state for at least three years before applying for a Bingo license.
Organizations that generate funds through Bingo games must contract the activities through a licensed solicitor and/or promoter to manage, operate, or conduct a game. The Department of Revenue enforces the laws and rules. Violations could result in fines, loss of a license or criminal charges. Applicants must complete the application, pay the applicable fees, and obtain a surety bond. Additional requirements must be met depending on the type of license the applicant is applying for.
Manufacturers, Promoters, Organizations or Distributors of Bingo Cards are required to obtain a bond in an amount approved by the South Carolina Department of Revenue. The bond ensures faithful compliance with the department's regulations.
Obligee and Surety Bond:
South Carolina's Department of Revenue is the obligee that requires a South Carolina Bingo Revenue Bond.
The required surety bond amounts are as follows:
Class AA - $50,000
Class B - $20,000
Class C - $10,000
Class D - no bond needed
Class E, F, Promoters, Manufacturers, Distributors - $10,000
Licensing Requirements
The fees for a Bingo License are based on the license type:
Class AA - $4,000
Class B - $1,000
Class C - no cost
Class D - $100 for 10 days and under, $200 for more than 10 days
Class E - $500
Class F - $100
Promoters, Manufacturers, and Distributors must obtain a license. Fees are:
Promoter: $1,000
Manufacturer: $5,000
Distributor: $2,000
Admission to Bingo events is determined by the class of license:
Class AA: entrance fee of $18
Class B - $5
Class D or Class E: may charge $5
Class F - may charge $3
Some of the regulations regarding Bingo licensing include:
Non-profit organizations must submit a notarized application.
The organization must be exempt from federal income taxes. Otherwise, they may not conduct Bingo games.
A non-profit organization may only have one Bingo license.
At least 50% of the proceeds must be returned to the players in prizes.
Bingo sessions are limited to 12 hours, and may not extend past 2:00am.
No more than one non-profit organization may conduct Bingo games in a building.
The Bingo cards cannot be sold or transferred to other organizations, distributors, or manufacturers.
Bingo manufacturers, distributors, organizations, and promoters will be subject to a background investigation.
How Much Will This Bond Cost?
The premium that you pay for a South Carolina Bingo Revenue Surety Bond is dependent on credit and the bond amount required. Rates start as low as $100 with good credit. Our Surety Bond Specialists can give you a free quote based on your specific situation.
Did You Know?
A Bingo promoter, manufacturer, and distributor license is valid for one year.
Related Links
South Carolina Department of Revenue: Bingo Licensing
Bingo Tax Act
More Surety Bond Questions?
Check out our FAQ page or What's a Surety Bond? page. Should you need or choose to buy a surety bond, call us first. SuretyGroup.com has been underwriting surety bonds throughout the U.S. for more than 35 years. When you work with us, you enjoy the unique benefit of dealing with a team of highly experienced surety agents with in-house underwriting authority. This allows you to receive competitive, low rates, quick approvals, and immediate bond delivery. In most cases, your bond will be delivered within 24 hours after you apply for it.



For a downloadable application