South Carolina Appraisal Management Companies Need a Surety Bond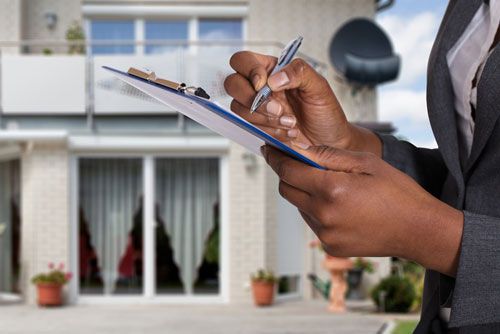 Determining the value of a home is an important step for many home owners and home buyers, and an experienced appraisal management company is needed for everyone to receive a fair assessment.
Reasons for needing a home appraisal include:
To determine fair market value of the property when selling a house
For a lender to determine if the value of the house is worth the money they are lending
Refinancing a home
Obtaining a home equity line of credit
Collateral for a business loan
Tax reassessment
Appraisal management companies are a third party in the home buying or refinance process. They develop an opinion of a home's true value, and the results can have a big effect on homeowners. An inefficient appraisal could cause transactions to fall through, or result in property owners paying more in taxes. An appraisal that is too high could result in lenders lending more money than the house is actually worth.
South Carolina's Real Estate Appraisers Board is under the state's Department of Labor, Licensing and Regulation. The board regulates the appraisal industry in order to protect the public's real estate transactions. One of the registration requirements for Appraisal Management Companies is to obtain a $50,000 surety bond or other form of security.
Obligee and Surety Bond Requirements
South Carolina's Real Estate Appraiser's Board is the obligee that requires Real Estate Appraisal Management Companies to obtain a $50,000 surety bond or another form of security. A surety bond must be purchased from a surety company that is licensed in South Carolina. SuretyGroup.com is licensed to write all surety bonds in South Carolina and fulfills this requirement.
The surety bond ensures that real estate management companies operate legally and ethically. The bond covers payment for administrative or judicial penalties, or any loss to a person as a result of a violation by the appraisal management company.
Application/Registration Requirements Include:
Provide contact information
Provide corporate documents
Obtain a $50,000 surety bond
Provide proof that:

the company has a system in place for hiring licensed or certified appraisers who are in good standing in the state
the company has a system to review the work of independent appraisers that ensure their services are conducted according to professional standards
the company has a system in place that requires appraisals to be conducted independently and honestly

A criminal background check of all controlling persons and individuals who own 10% or more of the company
How Much Does This Bond Cost?
The premium you pay for a South Carolina Appraisal Management Company Surety Bond is dependent on the owner's credit. Contact our Surety Bond Specialists for a free quote that fits your specific situation.
Did You Know?
South Carolina Appraisal Management Companies must register with the South Carolina Real Estate Appraisers Board.
Related Links:
South Carolina Real Estate Appraisers Board
More Surety Bond Questions?
Check out our FAQ page or What's a Surety Bond? page. Should you need or choose to buy a surety bond, call us first. SuretyGroup.com has been underwriting surety bonds throughout the U.S. for more than 35 years. When you work with us, you enjoy the unique benefit of dealing with a team of highly experienced surety agents with in-house underwriting authority. This allows you to receive competitive, low rates, quick approvals, and immediate bond delivery. In most cases, your bond will be delivered within 24 hours after you apply for it.



For a downloadable application