Rhode Island Currency Transmitter License Bond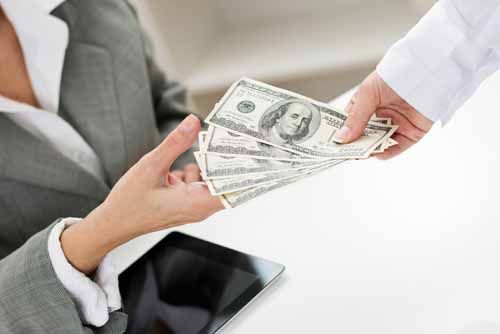 Rhode Island's Department of Business Regulation, Division of Banking, oversees state-chartered financial institutions, credit unions, and licensees. The Division enforces statutes and laws, conducts administrative hearings when necessary, and investigates and resolves consumer complaints. The RI Department issues over 200,000 licenses, including electronic money transfer licenses.
An "currency transmitter" is a business that receives money for transmission by means such as wire, facsimile, or other systems. Companies or individuals that provide transmitter services for a fee or other consideration must apply for a license. A license requirement is obtaining a $50,000 surety bond.
Surety Bond Requirements
The obligee that requires a surety bond to be on file is the Rhode Island Division of Banking. The bond must be in place to protect consumers in the event the licensee does not comply with state laws and regulations. If found in violation, a claim may be placed against the surety bond. The licensee (the principal listed on the bond) is responsible for repayment of the claimed amount. If the surety pays the claim, the principal is required to reimburse the surety.
A minimum surety bond with the base amount of $50,000 must be posted. The bond will be uploaded into the NMLS electronic bond system (ESB).
License Application Pre-requisites
Main Office - An applicant's headquarters must be listed as their main office. If they have other offices, those must be listed as branch offices.
Criminal background check - All control persons must have a Federal Background Check and Credit Report completed.
Experience - The qualifying individual must have a minimum of five years' experience in the Money Services Business industry.
Net worth - Licensee must maintain a minimum net worth of $50,000.
Bond amount - A surety bond in the amount of $50,000 must be posted.
License requirement documentation includes registration fees, identifying information, employment history, authorization for a background check, applicant history, business plan, and prospective balance sheet.
There are no testing or education requirements.
Renewal Fees
Failure to pay renewal fees will result in late filing penalties and/or administrative action against a license. Branch locations must be renewed as well. Payments must be made to the NMLS. The option of not renewing is not acceptable. A license remains valid until a licensee requests to surrender a license and/or branch location on the NMLS. If a licensee holds more than one license and fails to renew one of them, this is cause administrative action against all licenses, even if the others were properly renewed.
What Will This Bond Cost Me?
The premium you pay for a Rhode Island Currency Transmitter License Bond depends on your personal financials and your bond amount. SuretyGroup.com's Surety Bond Specialists can give you a free quote that fits your specific situation.
Did You Know?
Applicants must have a surety company uploand an Electronic Surety Bond into the NMLS.
Related Links:
Rhode Island NMLS Currency Transmitter License Information
Rhode Island Currency Transmitter Information
More Surety Bond Questions?
Check out our FAQ page or What's a Surety Bond? page. Should you need or choose to buy a surety bond, buy from us. SuretyGroup.com has been underwriting surety bonds throughout the U.S. for more than 35 years. When you work with us, you enjoy the unique benefit of dealing with a team of highly experienced surety agents with in-house underwriting authority. This allows you to receive competitive, low rates, quick approvals, and immediate bond delivery. In most cases, your bond will be delivered within 24 hours after you apply for it.



For a downloadable application