Motor Vehicle Dealers In Rhode Island Need a Bond For Licensure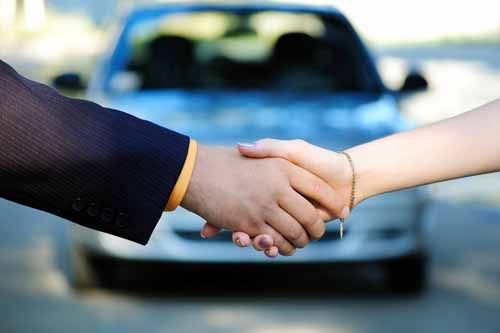 If you are a Motor Vehicle Dealer in Rhode Island, you will need a Motor Vehicle Dealer Surety Bond in the amount of $50,000.
Dealer applicants must complete the application and attachments, which can be obtained from the Rhode Island Division of Motor Vehicles Dealer Division and must pay the license fee.
License requirements include: a criminal background check, provide the requested documents including a financial statement prepared by a certified public accountant, copy of lease agreement,a letter of zoning approval, four (4) pictures of the intended dealership, and obtain a surety bond.
Dealerships that will be located in the cities of: Central Falls, Cranston, East Providence, Esmond, Exeter, Foster, Johnston, Pawtucket, Providence, Warwick, West Greenwich, or Woonstock are required to obtain a "Second Hand License" to sell used vehicles.
Franchise dealerships must first comply with the Rhode Island General Law, 31-5.1-4.2 and pass the 30 day protest period before submitting an application.
A $50,000 Surety Bond is is required for the following dealer types:
New (Franchise) Auto Dealers
Used Auto Dealers / Second Hand
New & Used Auto Dealers (or car dealer)
Truck Dealers
Tractor-Trailer Dealers
Motorcycle Dealers
Premiums for Rhode Island Motor Vehicle Dealer bonds are dependent on credit, length of time in the business and number of business locations.
Our Surety Bond Specialists can give you a free, no-obligation quote for the type of bond needed for your business.
SuretyGroup.com is here to help you with your bonding needs.
We have been underwriting surety bonds for over 35 years, and we offer bonds for individuals and businesses of every size.
Our team of experienced surety specialists and in-house underwriting authority gives us a unique advantage over other surety companies. We are able to offer competitive, low rates, quick approvals and immediate bond delivery. In most cases we can approve your application today and deliver your bond tomorrow.
Have Questions?
Contact our Surety Bond Specialists at:
Phone: 1‑844‑432‑6637
Email: info@suretygroup.com
Fax: 404-351-3237
Hours: 8:00-5:00 CST, Monday through Friday