Pennsylvania Mortgage Servicer Bond Requirements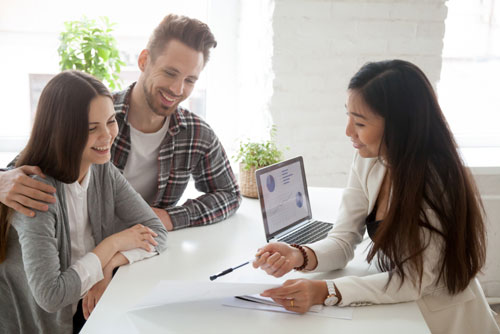 Pennsylvania's Department of Banking and Securities licenses and regulates financial services businesses in the state, plus enforces compliance with state and federal laws. One of the industries regulated by the Department is Mortgage Services.
In 2017, Pennsylvania passed Senate Bill 751, which requires all mortgage servicers in the state to be licensed and to obtain a surety bond. A surety bond protects consumers from harmful actions by a mortgage servicer.
License applications are accepted in the NMLS. Licenses renew yearly by June 30.
What is a Mortgage Servicer?
A mortgage servicer is a company that directly or indirectly services a mortgage loan. A borrower pays their mortgage loan payments to a mortgage servicer. The servicer can be the originator of the loan or a company that purchased the servicing rights from the original mortgage lender.
Surety & Fidelity Bonds:
Pennsylvania's Department of Banking and Securities is the obligee that requires a surety bond for mortgage servicers. The surety bond must be in an amount of $500,000.
A fidelity bond is required in an amount that meets the guidelines for Freddie Mac and Fannie Mae.
License Requirements
A separate license is required for each location where servicing activities are conducted.
Required fees include:
Pennsylvania License Application fee $2500
NMLS initial processing fee $100
Credit report for control persons $15
Pennsylvania State Police Criminal History Background Check $22
MU2 Individual FBI Criminal Background Checks $22.60
Third Party Investigatory Background Checks: fees vary
Activities authorized to be conducted with a mortgage servicer license include:
First Mortgage Servicing
Third-Party Mortgage Servicing
Subordinate Lien Mortgage Servicing
Third-Party Subordinate Lien Mortgage Servicing
Master Servicing
Reverse Mortgage Servicing
Application Requirements:
Submission of Company Form (MU1) serves as the application for the license through the National Mortgage Licensing System also known as the NMLS
Financial Statements showing a net worth of at least $250,000
Resident/Registered Agent
Primary Contact Employees
Non-Primary Contact Employees
Approvals and Designations
Bank Account information
Disclosure Questions
Qualifying Individual
Pre-Licensure Education and Training
Control Person (MU2) Attestation
Books and Records
Credit Report
Obtain a $500,000 surety bond. Upload a copy of the bond into NMLS.
Fidelity Bond (to protect the servicer and customers against fraudulent acts by employees)
Business Plan
Internal Policies and Procedures
Certificate of Authority/Foreign Registration Statement
Other Trade Name
Formation Documents
Management Chart
Organizational Chart/Description
How Much Will This Bond Cost?
The premium that you pay for a Pennsylvania Mortgage Servicer Surety & Fidelity Bond is based on credit, the bond amount required, and business and personal financial statements. Premiums start at .75% of the surety bond amount with good credit. Fidelity amounts vary on the number of employees. Contact our Surety Bond Specialists for a free quote that fits your specific situation.
Did You Know?
Applications for a Pennsylvania Mortgage Servicer are made through the NMLS Website
Related Links
Pennsylvania Department of Banking and Securities - Mortgage Servicing criteria and standards
Pennsylvania Senate Bill 751
Pennsylvania NMLS Mortgage Servicer License
More Surety Bond Questions?
Check out our FAQ page or What's a Surety Bond? page. Should you need or choose to buy a surety bond, call us first. SuretyGroup.com has been underwriting surety bonds throughout the U.S. for more than 35 years. When you work with us, you enjoy the unique benefit of dealing with a team of highly experienced surety agents with in-house underwriting authority. This allows you to receive competitive, low rates, quick approvals, and immediate bond delivery. In most cases, your bond will be delivered within 24 hours after you apply for it.



For a downloadable application