Pennsylvania Money Transmitter License Surety Bonds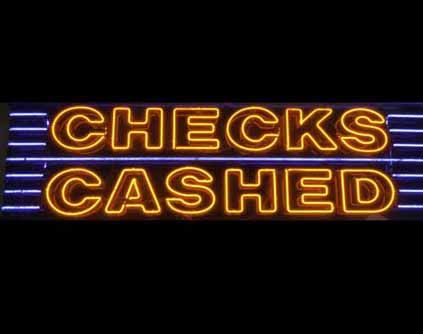 Pennsylvania's Department of Banking and Securities regulates financial services including promoting the safety and soundness of financial institutions. The Department regulates state-chartered banks, trusts, and credit unions, plus licenses and registers over 200,000 investment firms and professionals, and regulates over 18,000 non-bank lenders that includes money transmitters.
A money transmitter is a person or business that transmits money by means of a transmittal instrument for a fee or other consideration. It is also known as a Money Services Business. Money Transmitters in Pennsylvania are required to be licensed and a part of licensing includes obtaining a $1 million surety bond.
Surety Bond Requirements
Pennsylvania requires Money Transmitters to submit a surety bond for $1 million. The Department may require an additional bond if it determines that this bond amount is not adequate. The state requires the original bond, riders and continuation certificates to be uploaded in NMLS. Do not mail or email these documents to the Department.
A surety bond must also be provided with renewals, for the same amount as the original license.
The surety bond is in place to protect consumers in the event a money transmitter (the licensee) fails to comply with the state regulations and laws and if found in violation, a claim may be placed against the bond. The licensee (the principal listed on the bond) is responsible for repayment of the claimed amount. If the surety pays the claim, the principal is required to reimburse the surety.
Pennsylvania Money Transmitter Licensing
Money transmitters in Pennsylvania must have a license in order to operate their business.
Activities that are authorized under this license are:
Electronic money transmitting
Issuing and selling traveler's checks
Issuing and selling money orders
Bill paying
Issuing and/or selling drafts
Issuing and selling prepaid access/stored value
A Money Transmitter license and registration fee is $5,000 and is for a term of not more than 14 months. Renewal applications must be made before the current license expires, and the renewal fee is $5,000. License requirements include:
Submit company form (MU1) in MLS, which serves as the application.
Financial statements - Submit three calendar years of audited financial statements audited by a CPA. The financial statements must show a net worth of at least $500,000.
Authorized Agent Locations - Licensee must report Authorized Agents to the NMLS.
Other Trade Name - List all trade names if operating under a name that is different from the licensee's legal name.
Must have a tangible net worth of at least $500,000.
Submit a surety bond for $1 million.
The Department shall conduct an investigation to determine if the applicant is qualified to receive a license. Applicants who are rejected for licensure will be notified of the reasons why their application was denied. Applicants may request a hearing within 30 days.
Reasons a license may be denied:
If the applicant has committed a crime of moral turpitude or felony at any time during the prior seven years.
If the applicant has had a license denied, not renewed, suspended or revoked
If the applicant is the subject of an order of the department or any regulator agency
Has violated or failed to comply with any provision of the Money Transmitter Act
Has outstanding debt to the Commonwealth or any Commonwealth agency
Does not possess the character or reputation to give confidence that the business will be operated legally, honestly and ethically. Financial responsibility is also a factor, and the applicant can be denied if they have outstanding judgments, tax liens, foreclosures or bankruptcies, or a pattern of delinquent accounts.
Licensee Responsibilities
Licensees are expected to comply with the following:
Operate in a safe and sound manner
Comply with all Federal or State laws and rules
Register all of its agents who engage in the business of money transmission
File a report with information required by the department
Provide the department with written notice of any change in status
Maintain a tangible net worth as required by the Act
How Much Will This Bond Cost?
The premium that you pay for a Pennsylvania Money Transmitter Surety Bond is dependent on credit and the bond amount required. Our rates start at 1.5% of the bond amount, with good credit. Contact our Surety Bond Specialists for a free quote that fits your specific situation.
Did You Know?
Transmittal instruments include checks, drafts, money orders, debit cards, stored value cards, and electronic transfers, among others.
Related Links
Pennsylvania Money Transmission Act
: a consumer protection statute that regulates transactions done on behalf of individuals.
NMLS: Pennsylvania Money Transmission
More Surety Bond Questions?
Check out our FAQ page or What's a Surety Bond? page. Should you need or choose to buy a surety bond, buy from us. SuretyGroup.com has been underwriting surety bonds throughout the U.S. for more than 35 years. When you work with us, you enjoy the unique benefit of dealing with a team of highly experienced surety agents with in-house underwriting authority. This allows you to receive competitive, low rates, quick approvals, and immediate bond delivery. In most cases, your bond will be delivered within 24 hours after you apply for it.



For a downloadable application