Surety Bonds for Oregon Health Care Service Contractors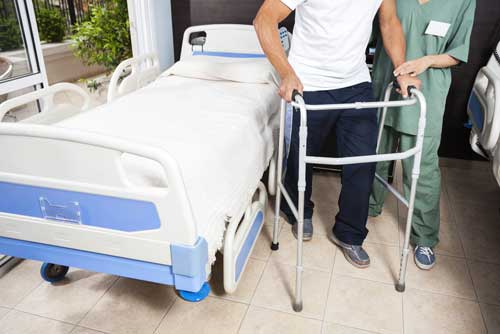 Oregon's Department of Consumer Business Services administers the laws and rules for the state's Health Care Service Contractors to ensure that the public receives quality health care services.
Health Care Service Contractors provide medical services such as physician services, surgical treatment, nursing, hospitalization, laboratory, x-ray, emergency, and preventive services. They are corporations that are sponsored by or connected with a group of doctors and/or hospitals.
Surety Bond Requirement
Oregon Health Care Service Contractors, whether they are for-profit or not-for-profit, must have no less than $2.5 million capital or surplus. The Director of the Department of Consumer Business Services may require a provider to obtain a higher amount of capital, depending on a variety of factors such as the size of the contractor or the number of lives insured.
Health Care Service Contractors must also file a $260,000 surety bond, which guarantees faithful performance of the state's policies.
Complementary health services, such as providers of dental or optometrical services, must maintain capital or surplus of $1 million with a surety bond amount of $55,000.
What Will This Bond Cost?
The premium you pay for an Oregon Health Care Service Contractor Surety Bond depends on the bond amount and your financials. Our rates start at 1% of the bond amount with good credit. Contact our Surety Bond Specialists for a free quote that fits your specific situation.
Did You Know?
At least one-third of those who manage the affairs of a health care service contractor must be representatives of the public who are not practicing doctors or employees or trustees of a participant hospital.
Related Links:
Oregon Statutes – Chapter 750 – Health Care Service Contractors
More Surety Bond Questions?
Check out our FAQ page or What's a Surety Bond? page. Should you need or choose to buy a surety bond, buy from us. SuretyGroup.com has been underwriting surety bonds throughout the U.S. for more than 35 years. When you work with us, you enjoy the unique benefit of dealing with a team of highly experienced surety agents with in-house underwriting authority. This allows you to receive competitive, low rates, quick approvals, and immediate bond delivery. In most cases, your bond will be delivered within 24 hours after you apply for it.



For a downloadable application