Oklahoma Pharmacy Benefits Manager License Surety Bonds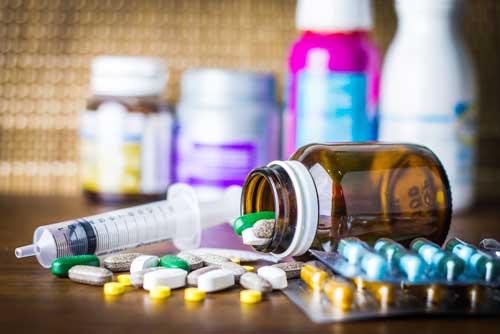 The Oklahoma Insurance Department requires Pharmacy Benefit Managers to file new applications electronically and obtain a surety bond for licensure.
Pharmacy Benefit Managers are third-party administrators of prescription drug programs. They contract with pharmacies and help plan sponsors and individuals obtain lower prices for prescription drugs by negotiating discounts and rebates with drug manufacturers.
Licensed and Bonded
Applicants must register electronically with OPTins at www.optins.org. The registration process can take up to two weeks. Registration requirements include:
Application form
Articles of Incorporation and Bylaws or Articles of Organization and Operating Agreement
Certificate of Authority from the Domicile State or the Oklahoma State Secretary
Audited Financial Statement
Certified Executive Officer Attestation
Pay required fees
Surety Bond with a minimum of $1 million per occurrence and $5 million annual aggregate. The bond amount is determined by the Commissioner and is based on the number of individuals covered by the Pharmacy Benefit Manager's contracts or agreements in Oklahoma. A surety bond guarantees that the Pharmacy Benefits Manger will comply with the state laws and regulations.
What Will This Bond Cost?
The premium you pay for an Oklahoma Pharmacy Benefits Manager Surety Bond depends on the bond amount and your personal and business financials. Our rates start at .75% of the bond amount with good credit. Contact our Surety Bond Specialists for a free quote that fits your specific situation.
Did You Know?
Pharmacy Benefits Managers primarily work with self-insured companies and government programs that wish to maintain reduced pharmacy expenditures and improve health care.
Related Links:
Oklahoma Pharmacy Benefits Manager Application Instructions
Oklahoma Administrative Code
Georgia Pharmacy Benefits Manager Bond
More Surety Bond Questions?
Check out our FAQ page or What's a Surety Bond? page. Should you need or choose to buy a surety bond, buy from us. SuretyGroup.com has been underwriting surety bonds throughout the U.S. for more than 35 years. When you work with us, you enjoy the unique benefit of dealing with a team of highly experienced surety agents with in-house underwriting authority. This allows you to receive competitive, low rates, quick approvals, and immediate bond delivery. In most cases, your bond will be delivered within 24 hours after you apply for it.



For a downloadable application