Oklahoma Money Transmitter License Surety Bonds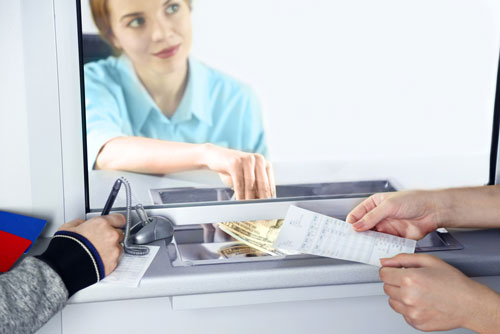 The Oklahoma Banking Department works to protect consumers by supervising, licensing, and regulating financial institutions in the state, which includes money transmitters and sellers of checks. The Department makes sure money transmitters and sellers of checks are licensed, have and adequate net worth, and have obtained a security such as a surety bond.
A license application for a money transmission business includes:
Seller of Checks (money orders)
Money Transmission (such as wire transfers)
Stored Value Products
Bill Payment
Currency Exchange
Check Cashing
Obligee and Surety Bonds
The Oklahoma Banking Department is the obligee that requires money transmitters to obtain a surety bond. Bond amounts are:
Money Transmitter: Surety bond or letter of credit for $50,000 plus $10,000 per location of each authorized delegate. Not to exceed $500,000.


Sale of Checks: $100,000 for 1 to 15 locations, $250,000 for 16 to 500 locations, $1 million for 501 to 800 locations, $1.5 million for over 800 locations.


Both money transmission and sale of checks: $500,000 bond


Money transmission primarily through electronic means: $200,000 bond
In lieu of surety bond, applicants may supply an irrevocable letter of credit, or may deposit acceptable securities with the Banking Department.
Licensing Qualifications
Fees:
$3000 application fee
$2000 license fee
$50 per authorized delegate - no cap amount.
$100 NMLS processing fee
$36.26 FBI Criminal Background Check Authorization
Submit the "Authority to Collect and Release Information" to the Oklahoma Bureau of Narcotics, plus a $50 fee per individual for all who serve as the applicant's board of directors/managers.
Other Pre-requisites for license applications:
List other trade names
Resident/Registered agent
Bank account information
MU2 Individual FBI Criminal Background Check
Disclosure Questions
Financial Statements
Business Plan
Certificate of Qualification from Oklahoma Secretary of State
Certificate of Good Standing from Oklahoma Secretary of State
Certificate of Good Standing from applicant's state of incorporation
List other states where applicant is licensed, with contact information for each
Description of anti-money laundering (AML) policies
List of names and work history of applicant's directors and managers
Applicant's financial statements from previous two years
Sample form of contract to be used with authorized delegates
FinCEN Registration with the U.S. Department of Treasury
Net worth - minimum $275,000 for 1 to 50 locations, $500,000 for 51 to 300 locations, $1.5 million for 301 to 800 locations, $3 million for over 800 locations
Surety Bond starting at $50,000
How Much Will This Bond Cost?
The premium that you pay for an Oklahoma Money Transmitter Surety Bond is dependent on credit and the bond amount required. Our rates start at 1.5% of the bond amount with good credit. SuretyGroup.com's Surety Bond Specialists can provide you with a free quote that fits your specific needs.
Did You Know?
The application process includes submitting documents through the NMLS, and submitting documents outside the NMLS.
Related Links:
Oklahoma NMLS License Information
Oklahoma Money Transmitter Information
More Surety Bond Questions?
Check out our FAQ page or What's a Surety Bond? page. Should you need or choose to buy a surety bond, buy from us. SuretyGroup.com has been underwriting surety bonds throughout the U.S. for more than 35 years. When you work with us, you enjoy the unique benefit of dealing with a team of highly experienced surety agents with in-house underwriting authority. This allows you to receive competitive, low rates, quick approvals, and immediate bond delivery. In most cases, your bond will be delivered within 24 hours after you apply for it.



For a downloadable application