Ohio Mortgage Broker and Lender Surety Bonds to Meet the Residential Mortgage Lending Act Certificate of Registration Requirements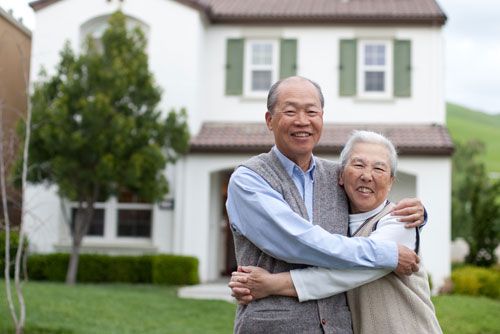 If you are in the business of making residential loans either through brokering, lending, servicing, selling, or buying then under the Ohio Residential Mortgage Lending Act Certificate of Registration, you are required by the Ohio Department of Commerce Division of Financial Institutions, to obtain an Ohio Residential Mortgage Lending Act Declaration of Surety Bond as a condition of licensure. The surety bond is a guarantee of the mortgage lending act duties and responsibilities ensures that all mortgage brokers and lenders and will comply with state laws and provide mortgage business services in an honest and ethical manner.
Surety Bond and License Requirements:
Pay the criminal background check fee and NMLS processing fee.
Applicants must pass a criminal background check and authorize credit checks for each indiviudal with controlling interest in the company.
Mortgage brokers and lenders are no longer required (as of March 23, 2018) to have a physical business location in Ohio, however, the main office and branches will need to be registered. A copy of the deed, lease or sublease must be submitted with the application.
Complete the residential mortgage lending act certificate of registration application found on the NMLS website.
Obtain a surety bond: a minimum bond in the amount of $50,000 that may increase up to a maximum of $150,000 based on the volume of loans written.
The surety bond will need to be in effect for each license year and will need to be renewed annually.
Complete and upload an Interest in Appraisal Companies written statement, copies of company formation documents, the Control Person Attestation and provide disclosure explanations if applicable.
Provide a copy of recent (less than 90 days) financial statements which includes a Balance Sheet, Income Statement, Statement of Cash Flows and any notes. If the applicant is a new business, provide a Statement of Condition.
Complete the Ohio Attestation, provide a management chart and an organizational chart.
How Much Will This Surety Bond Cost?
The premium for an Ohio Residential Mortgage Lending Act Certification of Registration Surety Bond is based on credit and the bond amount required. Premiums start at .75% of the bond amount with good credit. Surety bond amounts over $50,000 will require business and personal financial statements for underwriting purposes. Our Surety Bond Specialists can provide you with a free quote that fits your specific situation.
Related Links:
Ohio Residential Mortgage Lending Act Law Changes
Ohio Mortgage Lending Act License Information
Ohio Residential Mortgage Lending Act Surety Bond
More Surety Bond Questions?
Check out our FAQ page or What's a Surety Bond? page. Should you need or choose to buy a surety bond, buy from us. SuretyGroup.com has been underwriting surety bonds throughout the U.S. for more than 35 years. When you work with us, you enjoy the unique benefit of dealing with a team of highly experienced surety agents with in-house underwriting authority. This allows you to receive competitive, low rates, quick approvals, and immediate bond delivery. In most cases, your bond will be delivered within 24 hours after you apply for it.



For a downloadable application