Do North Dakota Motor Vehicle Dealers Need a License and a Surety Bond?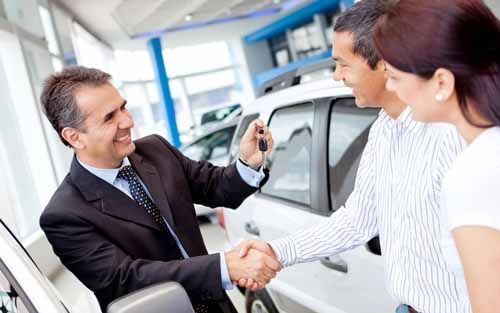 A Motor Vehicle Dealers in North Dakota is required to apply for a license through the North Dakota Department of Transportation, Motor Vehicle Division and obtain a Motor Vehicle Dealer Surety Bond in the amount of $25,000.
A motor vehicle dealer is defined as a new or franchise dealer, a used dealer (also known as a car dealer or auto dealer), a motor-powered recreational vehicle dealer (MPR dealer), a trailer dealer or a mobile home or manufactured home dealer and includes the sales of cars, trucks, recreational vehicles (RV's), house trailers, travel trailers, motorcycles, all terrain vehicles (ATV's) and snowmobiles.
Applicants must complete the Dealer License Application and pay the dealer license fee and dealer license plate fees.
Applicants must have a business location and lot that has a minimum of 2,500 square feet, a office that is heated and has light, and standard office equipment. The dealer must keep business records in an established location. Dealer must also have a telephone number that is publicly listed and normal business hours. The business location must be inspected by the ND Motor Vehicle Division prior to final license approval.
The dealership will need permanent signage that is visible from the street, is at a minimum 32 sq ft in size and contain letters measuring 10" in height and display the dealership business name. Secondary lots within five miles must also meet the same signage standards.
The dealership must maintain garage liability insurance at all times.
Applicants must obtain a $25,000 surety bond.
MPR dealers are required to have a service and/or repair area.
Mobile home and manufactured home dealers are required to have a service department.
What Does This Bond Cost?
The premium you pay for a North Dakota Motor Vehicle Dealer bond is dependent on credit and experience in the motor vehicle industry.
Have Questions?
Contact our Surety Bond Specialists at:
Phone: 1‑844‑432‑6637
Email: info@suretygroup.com
Fax: 404-351-3237
Hours: 8:00-5:00 CST, Monday through Friday