North Carolina Public Adjuster Insurance Surety Bonds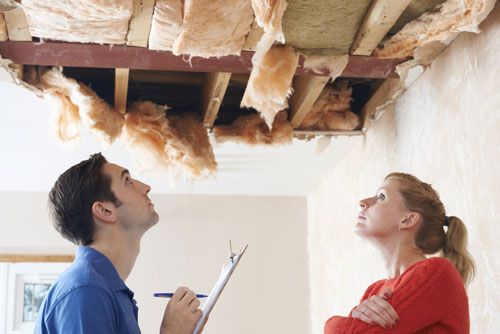 A public adjuster is an insurance adjuster who works for the policy holder during the settlement of an insurance claim. The insured pays them compensation such as a flat fee or a commission based on a percentage of the settlement. The public adjuster negotiates with the insurance company on behalf of the insured and assists with preparation of the claim.
Individuals and businesses that act as public adjusters in North Carolina must be licensed and obtain a $20,000 surety bond.
Licensed and Bonded
Non-residents who designate North Carolina as the home state for license purposes must meet the qualifications of a resident. Licensing requirements for North Carolina Public Adjusters include:
Pass a state examination
Submit fingerprints for a state and federal criminal history background check
Pay licensing fees
Meet all qualifications in NCGS 58-33A-20 and NCGS-33A-45
Continuing education - Residents must complete 24 hours of continuing education every 24 months, 3 hours of ethics every 24 months, and 3 hours of flood education every biennial period. Non-residents must meet the requirements of their home state or domiciled state.
Show proof of financial responsibility with a $20,000 bond or irrevocable letter of credit
A surety bond is a contract between three entities: an obligee, the principal, and a surety.
The bond ensures that damages are rectified to aggrieved parties as a result of erroneous acts, failure to act, conviction of fraud, or conviction of unfair practices. For North Carolina public adjusters, the obligee is the Commissioner of Insurance of the State of North Carolina. The principal is the public adjuster applicant, and the surety is a surety company such as SuretyGroup.com.
What Will This Bond Cost?
The premium you pay for a North Carolina Public Adjuster Surety Bond depends on your credit. Our rates start at $150 with your good credit. Contact our Surety Bond Specialists for a free quote that fits your specific situation.
Did You Know?
Once a policy owner has hired a public adjuster, the insurance company may not communicate directly with the insured without permission or consent of the public adjuster or the insured's legal counsel.
A public adjuster should notify the insurance company that he has been retained by the insured.
Related Links:
North Carolina Public Adjuster Insurance Bond Form
North Carolina Department of Insurance Public Adjuster FAQs
More Surety Bond Questions?
Check out our FAQ page or What's a Surety Bond? page. Should you need or choose to buy a surety bond, buy from us. SuretyGroup.com has been underwriting surety bonds throughout the U.S. for more than 35 years. When you work with us, you enjoy the unique benefit of dealing with a team of highly experienced surety agents with in-house underwriting authority. This allows you to receive competitive, low rates, quick approvals, and immediate bond delivery. In most cases, your bond will be delivered within 24 hours after you apply for it.



For a downloadable application