North Carolina Money Transmitter License Surety Bonds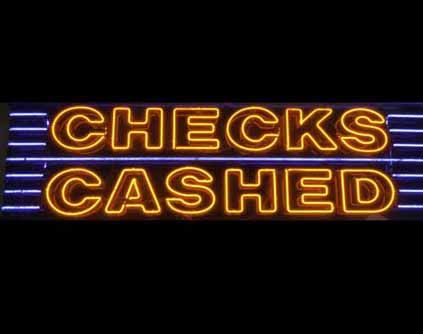 The North Carolina Commissioner of Banks (COB) charters and regulates North Carolina's state banks, trust companies, mortgage companies, along with the registration and licensing of other various financial entities, including money transmitters.
A money transmitter business helps its customers send or receive money by means of wire transfer, money order, or stored value card. Money transmitters must be licensed.
Applications are to be submitted through the NMLS online system, and a part of the application process includes obtaining a security, such as a surety bond.
Surety Bond Requirements
A surety bond remains in effect until cancelled, which may only occur after 90 days' written notice to the Commissioner. Cancellation does not cancel any liability incurred or accrued during that period.
The bond must remain in place no less than five years after the licensee ceases money transmissions in the state. However, the Commissioner may allow the permit to be reduced or eliminated.
| Amount (NC Annual Volume) | Bond Amount |
| --- | --- |
| Up to $1,000,000 | $150,000 |
| $1,000,001 to $5,000,000 | $175,000 |
| $5,000,001 to $10,000,000 | $200,000 |
| $10,000,001 to $50,000,000 | $225,000 |
| More Than $50,000,000.00 | $250,000 |
In lieu of a surety bond, the following is accepted: Unencumbered cash, unencumbered interest-bearing bonds, unencumbered notes, unencumbered debentures, Unencumbered obligations of the United States or any agency or instrumentality thereof, or guaranteed by the United States, unencumbered obligations of this State or of any political subdivision of the State, or guaranteed by this State.
License Requirements:
Money transmitters must have a license to conduct business in the state. A single license allows a money transmitter to conduct business at one or more locations. The license allows for the following activities:
Electronic money transmitting
Issuing and/or selling traveler's checks
Issuing and/or selling money orders
Issuing and/or selling drafts
Issuing and/or selling prepaid access/stored value
Check cashing
Other money services - Virtual currency exchange or holding
Applications are to be filed through the NMLS. Application process includes:
License Application
Minimum Net Worth no less than $250,000, which the Commissioner may increase if deemed necessary.
Surety Bond of $150,000
Permissible investments and statutory trust
Nonrefundable application fee of $1500
Annual assessment: base amount of $5,000 for volumes no more than $1 million, plus an additional sum, calculated on the transmission dollar volume from the previous calendar year. The cumulative assessments are calculated as:



| Transmission in U.S. Dollar | Volume Per U.S. Dollar |
| --- | --- |
| $1,000,001 to $5,000,000 | $0.0008 |
| $5,000,001 to $10,000,000 | $0.0006 |
| $10,000,001 to $50,000,000 | $0.00004 |
| More Than $50,000,000.00 | $0.0000006 |
How Much Will This Bond Cost?
The premium that you pay for a North Carolina Money Transmitter Surety Bond is dependent on credit and the bond amount required. Our rates start at 1.5% of the bond amount with good credit. Contact our Surety Bond Specialists for a free quote that fits your specific situation.
Did You Know?
North Carolina money transmitters may also transmit virtual currency.
Related Links:
North Carolina Money Transmitters Act
North Carolina Commissioner of Banks - Money Transmitter Licensing Information
NMLS - North Carolina Money Transmitter Licensing Information
More Surety Bond Questions?
Check out our FAQ page or What's a Surety Bond? page. Should you need or choose to buy a surety bond, buy from us. SuretyGroup.com has been underwriting surety bonds throughout the U.S. for more than 35 years. When you work with us, you enjoy the unique benefit of dealing with a team of highly experienced surety agents with in-house underwriting authority. This allows you to receive competitive, low rates, quick approvals, and immediate bond delivery. In most cases, your bond will be delivered within 24 hours after you apply for it.



For a downloadable application