North Carolina Insurance Broker Surety Bond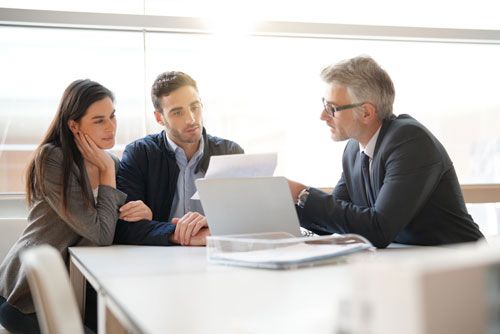 Insurance brokers sell, solicit, or negotiate insurance for compensation. Unlike insurance agents, who represent an insurance company, a broker represents the policy holder. An insurance broker helps clients understand what types of insurance they need, what coverage is included, and helps them choose a policy that fits their budget and circumstances.
Each state has its own requirements for insurance brokers. In North Carolina, insurance brokers must be licensed and carry a $15,000 surety bond.
Licensed and Bonded
Brokers must first be licensed as an agent for the lines of authority to be brokered and have at least one appointment. Brokers may be licensed for the following insurance types:
Accident and health or sickness
Casualty
Limited line
Life
Medicare supplement and long term care
Personal lines
Property
Variable life and variable annuity
Other types of insurance permitted under State laws or administrative rules
The application process includes:
Applicants must be at least 18 years old
Must submit fingerprints
$94 license and application fee, $84 reinstatement fee
Submit application
Complete educational requirements
Take examination
Submit a $15,000 surety bond or other security
A surety bond guarantees that the broker will faithfully and honestly comply with North Carolina's state laws and regulations, which includes proper handling of insurance premiums and contracts.
There are three entities of a surety bond: an obligee, a principal and a surety.
Obligee: The entity that requires a surety bond. For North Carolina Insurance Brokers, the obligee is the state of North Carolina Licensing Office.
Principal: The person who must obtain a surety bond. In this case, the applicant for a broker license is the principal.
Surety: The surety company that writes a surety bond, such as SuretyGroup.com.
What Will This Bond Cost?
The premium you pay for a North Carolina Insurance Broker bond depends on credit. Our rates start at .75% of the bond amount with good credit. Contact our Surety Bond Specialists for a free quote that fits your specific situation.
Did You Know?
Regulations for the insurance industry helps keep small companies competitive with larger ones.
Related Links:
North Carolina Department of Insurance
More Surety Bond Questions?
Check out our FAQ page or What's a Surety Bond? page. Should you need or choose to buy a surety bond, buy from us. SuretyGroup.com has been underwriting surety bonds throughout the U.S. for more than 35 years. When you work with us, you enjoy the unique benefit of dealing with a team of highly experienced surety agents with in-house underwriting authority. This allows you to receive competitive, low rates, quick approvals, and immediate bond delivery. In most cases, your bond will be delivered within 24 hours after you apply for it.



For a downloadable application