Is There a Surety Bond Requirement for a North Carolina Auto Dealer?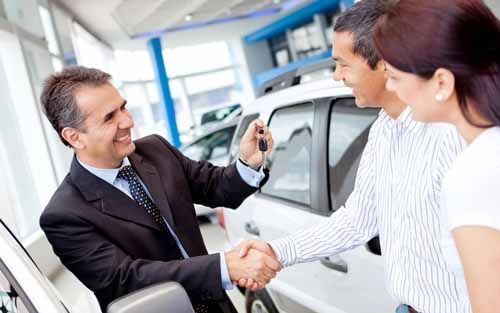 Auto Dealers / Motor Vehicle Dealers in North Carolina must apply for a license through the North Carolina Department of Transportation, Motor Vehicle Division and obtain a Motor Vehicle Dealer Surety Bond. Motor vehicle dealers are defined as retail dealer or wholesale dealer, manufacturer, distributor, distributor branch, or factory branch and is in the business of selling new or used vehicles (including an auto dealer or car dealer).
Application requirements include:
Complete the application and pay the license and dealer plate fees.
Applicants must be able to pass a criminal background check.
Dealers and wholesalers need to have an established place of business that has at least 96 square feet of floor space with a building that is a permanent structure. The business location must be in compliance with zoning ordinances. Prior dealer license issuance, the business location will be inspected by the State.
Business signage is required that includes block letters that are at least 3" in height and a background of another color.
A $50,000 surety bond is required for the main business location and a $25,000 surety bond for any additional locations.
Business that intends to use a dba or trade name must register the name with the Register of Deeds at the local government in which the business will be located.
Obtain a Garage Insurance Coverage or comprehensive liability insurance policy that covers the dealer and dealer plates.
If applicable, if the business is a corporation, provide a copy of the first page of the corporate charter. The corporation must also be registered with the North Carolina Secretary of State.
Applicants must also purchase a Traders license from the county or municipality the business will be located in.
First time used motor vehicle dealers need to show proof of completion of the 12 hour licensing course (completed within 12 months prior to application as a dealer).
How Much Will This Bond Cost?
The premium that you pay for a North Carolina Auto Dealer or Motor Vehicle Dealer Surety Bond is dependent on credit and the number of bonds needed and experience in the motor vehicle industry.
Have Questions?
Contact our Surety Bond Specialists at:
Phone: 1‑844‑432‑6637
Email: info@suretygroup.com
Fax: 404-351-3237
Hours: 8:00-5:00 CST, Monday through Friday