Surety Bonds for New York Private Investigator, Guard or Patrol Agency Licenses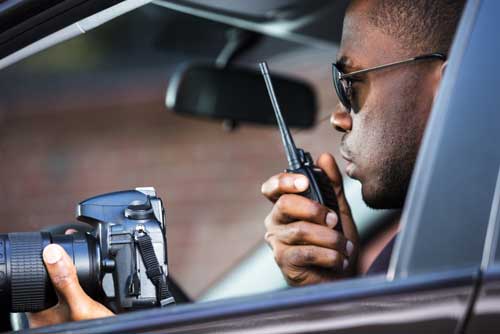 The state of New York requires private investigators, watch, guard and patrol agencies, as well as bail enforcement agents in New York to be licensed before providing any business services. In addition to the license requirement, applicants will need to obtain a surety bond.
Surety Bond Requirement:
A surety bond involves three entities:
An Obligee, which is the entity requiring the surety bond. In this case, the obligee is the New York Department of State, Division Licensing Services, also known as the NYS.
A Principal, which is the person who is required to obtain a surety bond, such as the applicant of the license.
A Surety, is the entity that issues the surety bond.
A $10,000 surety bond is required for the license. The bond guarantees the faithful, ethical and honest conduct and to abide by state laws. License renewals require a Certificate of Bonded Status to be signed by the issuing surety.
Licensing Requirements:
The New York license requirements include:
Must be at least 25 years old
Must be a U.S. citizen
Must have a high school diploma
Must provide proof of education or professional experience
Must take and pass the state examination
Must submit a license application
Must submit electronic fingerprinting
Must pay application fees
Must provide character references
Must provide background information
Must provide a $10,000 surety bond
Evidence of liability coverage may be required
What Will This Bond Cost?
The premium you pay for a New York Private Investigator, Patrol or Guard Agency Surety Bond starts as low as $100 based on good credit. Contact our Surety Bond Specialists for a free quote.
Did You Know?
A New York Private Investigator license is good for two years before it needs to be renewed.
Related Links:
Private Investigators, Bail Enforcement Agents, Watch, Guard or Patrol Agencies and Security Guards Licensing Law
New York Division of Licensing Services - Private Investigator License FAQs
More Surety Bond Questions?
Check out our FAQ page or What's a Surety Bond? page. Should you need or choose to buy a surety bond, buy from us. SuretyGroup.com has been underwriting surety bonds throughout the U.S. for more than 35 years. When you work with us, you enjoy the unique benefit of dealing with a team of highly experienced surety agents with in-house underwriting authority. This allows you to receive competitive, low rates, quick approvals, and immediate bond delivery. In most cases, your bond will be delivered within 24 hours after you apply for it.



For a downloadable application