Surety Bonds for a New York Resident and Non-Resident Public Adjuster (PA)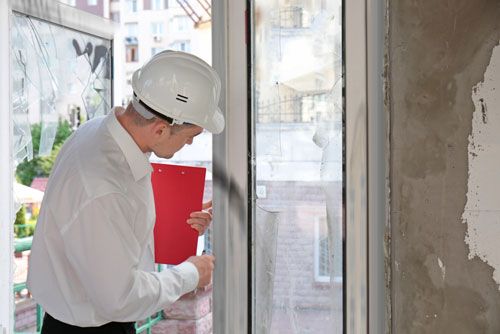 Resident and non-resident public insurance adjusters (PA's) in New York must be licensed and file a $1,000 surety bond with the state in order to provide services.
Adjuster's determine how much an insurance company pays a policy holder for a claim. There are three types of insurance adjusters:
Staff adjusters: Employees of an insurance company. They work on behalf of the company when a claim is made by a policy holder. They may not need a license if they are working under their company's license.
Independent adjusters: Independent contractors who are hired by an insurance company.
Public adjusters: Hired by an insurance policy holder to represent them in a claim. They negotiate with the insurance company's adjuster.
Resident and non-resident public adjusters are licensed by New York's Department of Financial Services, Insurance Division.
Licensing and Surety Bond Requirements:
A NY resident and non-resident public adjuster license expires on Dec. 31 of even years. Licensing requirements include:
Must be at least 18 years of age
Never committed a felony or crime involving fraudulent or dishonest practices, unless they have received a certificate of good conduct by the Board of Parole
Pass the NY public adjuster exam
Provide electronic fingerprints
Provide five Certificates of Character
Submit an application
Provide proof of filing a partnership, corporation, limited liability, or trade name
Pay licensing fees: $100 for a full year or $50 for half a year
Provide a $1,000 surety bond. The bond expires on Dec. 31 of even years.
What Will This Bond Cost?
The premium you pay for a New York resident and non-resident public adjuster surety bond is based on your credit. Our rates start at $100 with good credit. Contact our Surety Bond Specialists for a free quote that fits your specific situation.
Did You Know?
New York licensing is not reciprocal with any other state. Out-of-state adjusters must take the New York state exam.
More Surety Bond Questions?
Check out our FAQ page or What's a Surety Bond? page. Should you need or choose to buy a surety bond, buy from us. SuretyGroup.com has been underwriting surety bonds throughout the U.S. for more than 35 years. When you work with us, you enjoy the unique benefit of dealing with a team of highly experienced surety agents with in-house underwriting authority. This allows you to receive competitive, low rates, quick approvals, and immediate bond delivery. In most cases, your bond will be delivered within 24 hours after you apply for it.



For a downloadable application