New Mexico Service Contract Providers Need a Surety Bond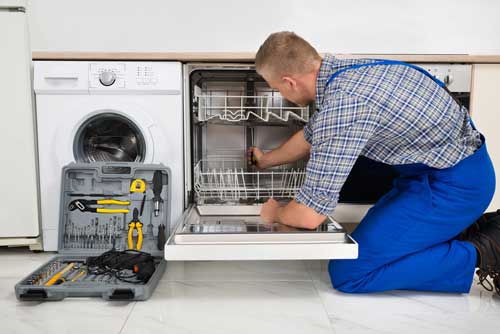 New Mexico service contract providers repair, replace, or perform maintenance on property that has experienced failure due to a defect in materials, workmanship, or normal wear and tear. The property could be items such as electronic devices, major appliances, or a car.
Service contracts define a specific period of time for the coverage, and spells out details of specific services that are included. A service contract differs from a warranty in that a warranty is covered in the price of the item, where a service contract is an added expense.
Service contract providers in New Mexico are required to register with the Office of Superintendent of Insurance. Registration includes obtaining a security, such as a surety bond, to guarantee faithful performance of service contract administrators.
Registration and Surety Bond
Registration for a New Mexico service contract provider includes:
Complete the registration application
Provide Articles of Incorporation, by-laws, Certificate of Compliance, Certificate of Good Standing, contract samples
Provide contact information for each administrator with whom the provider intends to contract with
Pay a filing fee of $500
Post a $50,000 security, which can be a surety bond, securities, cash, or irrevocable letter of credit. If the service contract covers a motor vehicle or mechanical, plumbing, electrical system or appliances sole in connection with the sale of a residential dwelling, then a $100,000 security is required.
Send the registration forms, security and fees to Office of Superintendent of Insurance, Company Licensing Bureau. Registration is valid for one year, and must be renewed annually.
How Much Will This Bond Cost?
The premium you pay for a New Mexico Service Contract Provider depends on the bond amount, and the provider's business and personal financials. Rates start at .75% of the bond amount wtih good credit. SuretyGroup.com's Surety Bond Specialists can provide you with a free quote based on your specific situation.
Did You Know?
New Mexico's 2002 Service Contract Regulation Act prohibits anyone from conditioning the approval of a loan or the purchase of property on the purchase of a service contract. It also states certain consumer protection requirements that must be a part of a service contract.
Failure to comply with the Service Contract Regulation Act may result in penalties not more than $5,000 for each act or violation, and not to exceed an aggregate of $100,000 for violations.
More Surety Bond Questions?
Check out our FAQ page or What's a Surety Bond? page. Should you need or choose to buy a surety bond, buy from us. SuretyGroup.com has been underwriting surety bonds throughout the U.S. for more than 35 years. When you work with us, you enjoy the unique benefit of dealing with a team of highly experienced surety agents with in-house underwriting authority. This allows you to receive competitive, low rates, quick approvals, and immediate bond delivery. In most cases, your bond will be delivered within 24 hours after you apply for it.



For a downloadable application